I love languages. My first attempt at learning a foreign language was with French. As a kid, I remember reading The Adventures of Tin Tin, watching Madeline, and getting my mom to buy me some French Language books at the local bookstore. In the third grade, I participated in an art competition where I drew the Eiffel Tower. Next to the tower, there was a small little turboprop plane, with me as the pilot. I recall thinking that someday, I'd get to be a pilot and fly around the world, seeing landmarks just like La Tour Eiffel. I absolutely loved French culture as a kid.
Fast-forward more than fifteen years later from that art competition, and although I've yet to visit Paris (I'm saving that for a vacation with my mom – it's her dream city to visit), I finally made it to a French-speaking city: Montreal! Although I was there for only a weekend, Montreal is the kind of city that I'll definitely visit again. Here are my top reasons why I'd visit Montreal again in a heartbeat:
Reason #1: It truly does feel like another country
Montreal is just a few hours north of New York City, but throughout the city you're quickly reminded that despite being a province of Canada, Quebec has it's own unique culture and might as well be considered a country within a country. From the signage on the freeways, to being welcomed with a "Bonjour, Hello" by shopkeepers, the French language is pervasive throughout Montreal. Besides the language, the architecture is European influenced.  As a Francophile that loves architecture, this fact alone will keep me coming back again and again!
Reason #2: The surrounding landscape is breathtaking.
Montreal gets its namesake from the mountain directly west of the city: Mount Royal. The park itself, created by Frederick Law Olmstead (known for creating Central Park in Manhattan and Prospect Park in Brooklyn), is one of 17 large parks in Montreal proper. Moreover, these parks are really accessible to get to if you don't have a car, which makes taking a breather from the hustle-and-bustle of city life just a walk in the park.
Reason #3: The gay scene is legendary.
Although the city has just a little over 1.6 million people, Montreal has one of the largest gay district's in North America. The bulk of the activity happens around Saint Catherine Street, which runs for nearly two kilometers! Although I didn't get to visit many of the places here during my first visit to the city, just walking along the street during the day gave me a sense of how much activity must happen here.
Reason #4: The eclectic food and art scene
I love food and art. Montreal has both! I'll let the pictures below do the talking.
Street art around Le Plateau.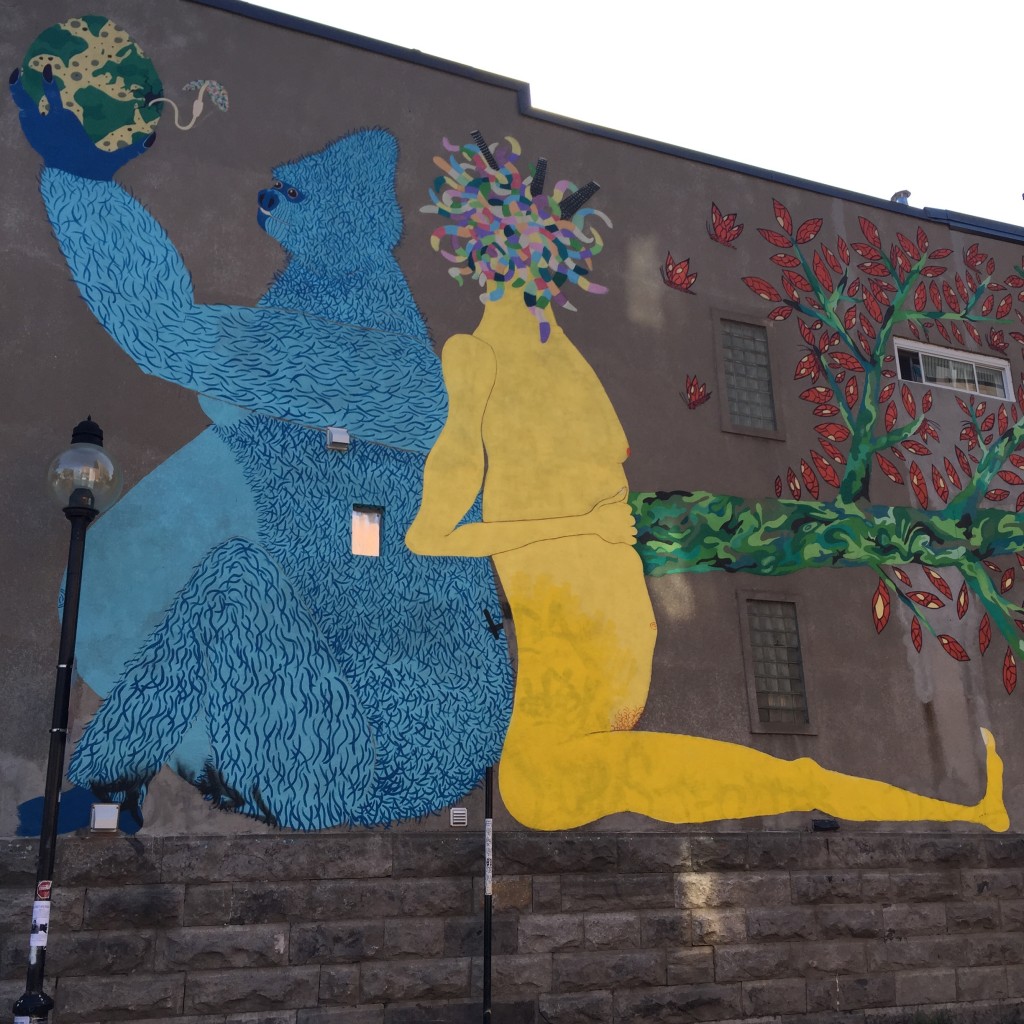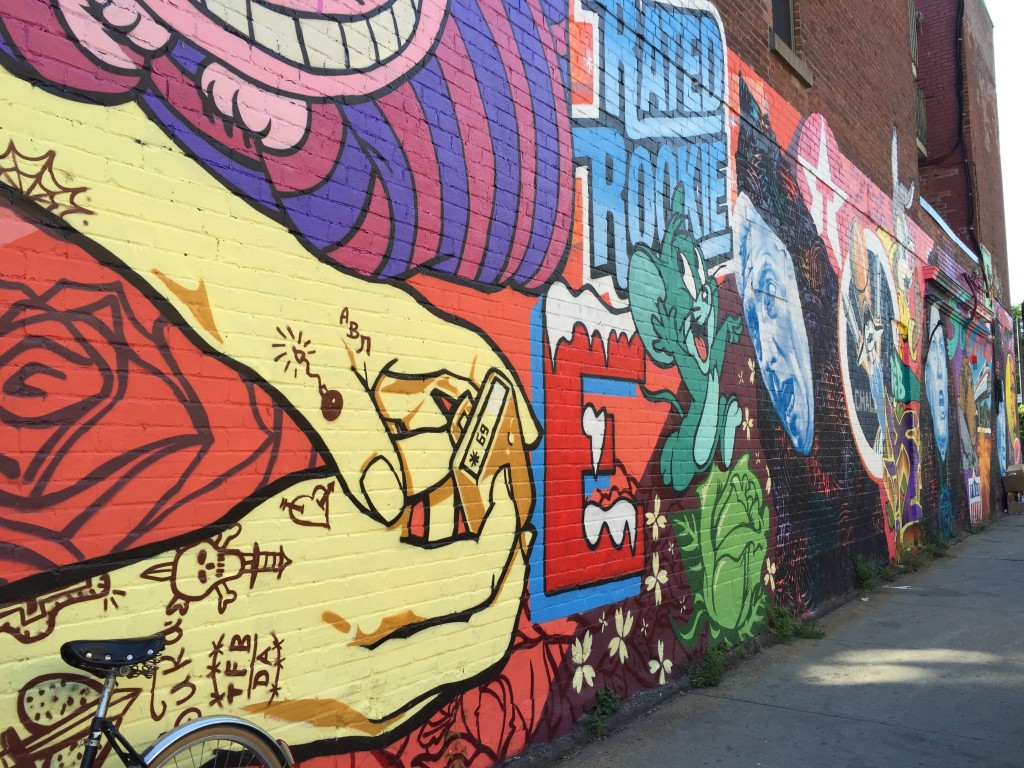 Street art around the Art Museum.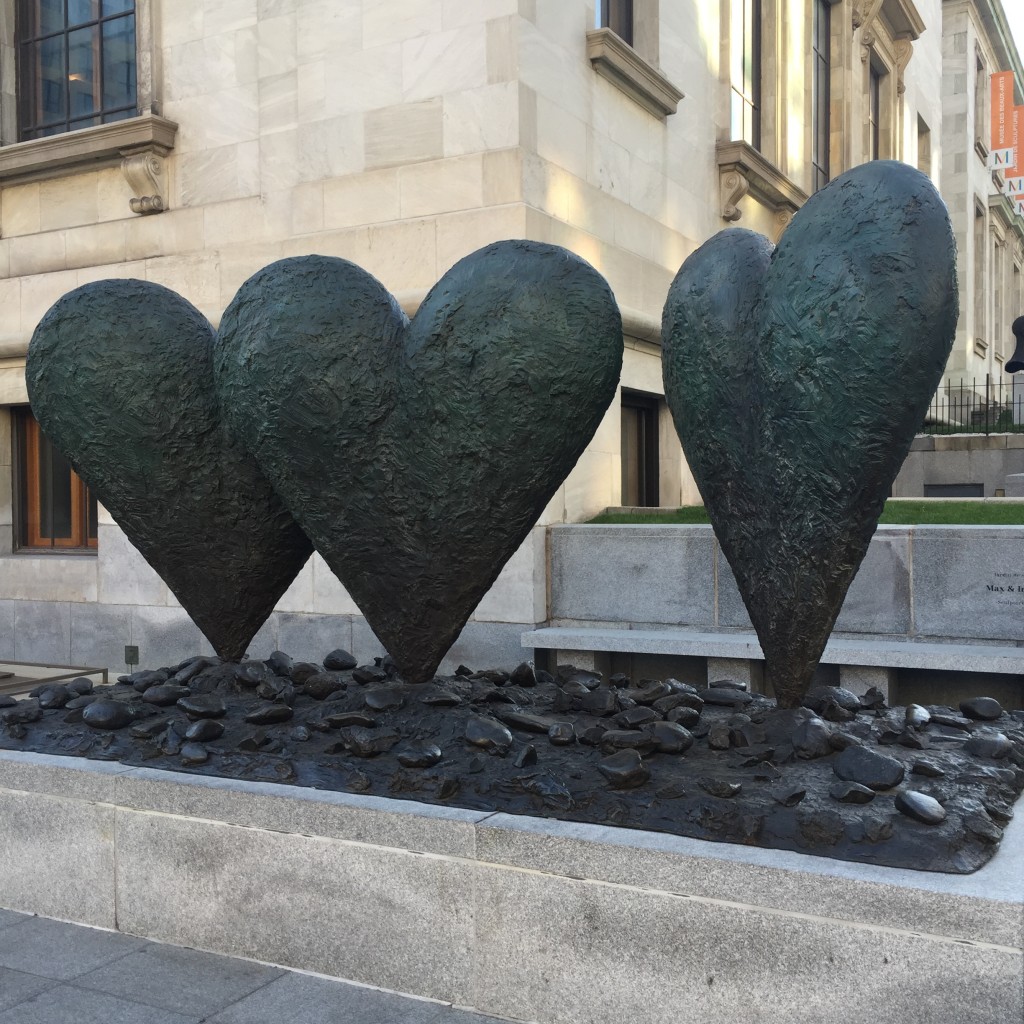 I'll end this blog post with a caveat: I visited during the summer. I've heard that Montreal can be brutally cold during winter. I'm going to see just how cold it gets when I visit again later this year in mid-December. Here's to hoping that Montreal continues to appeal to me in the future, despite the frigid temperatures.