In this blog post, I'll teach you how to figure out if your plane ticket offers you a free stopover, and if so, how to book your free stopover ticket.
But first, I should clarify the following:
A stopover is defined as stopping in a city and staying there for more than 24 hours. Anything less than that is considered a transfer. 
Alright, so how exactly do you book that free stopover? 
Step 1: Use the ITA Matrix Software to search for your fare. 
Figure out your travel dates and where you want to go. Then, using the ITA Matrix, plug in your travel dates. This trick works best when the stopover is in a city that's along the flight path.
In this example below, I'm looking to book a one-way flight back from Sydney in mid-November: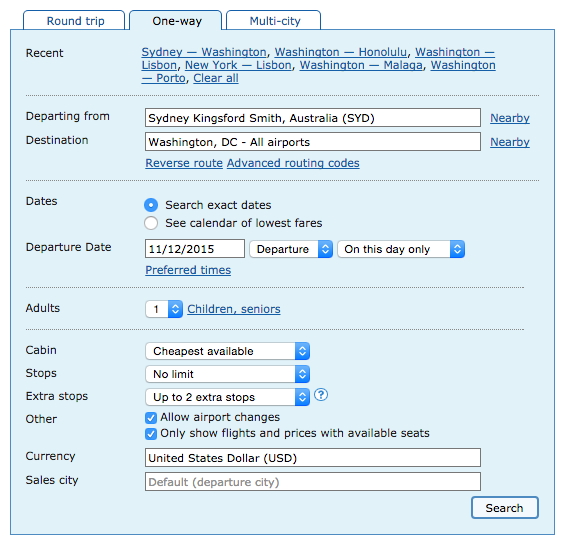 Step 2: Select an option that has a stopover
You'll want to focus your search on flights that have at least one stopover. In my example, it looks like I have several options on getting back from Australia:

Regardless of whether you're flying domestically or internationally, you'll likely be flying through an airline's hub if your ticket includes a stopover. Below is a list of airline hubs on carriers that generally allow for a free stopover.
International Routes:
Europe
Icelandair – Reykjavik
Finnair – Helsinki
Turkish Airlines – Istanbul
British Airways – London
KLM – Amsterdam
Lufthansa – Munich
TAP Portugal – Lisbon
Air France – Paris
Middle East:
Gulf Air – Bahrain
Emirates – Dubai
Etihad – Abu Dhabi
Asia:
Malaysia Airlines – Kuala Lumpur
Cathay Pacific – Hong Kong
Korean Air – Seoul
JAL – Tokyo, Osaka
Singapore Airlines – Singapore
Bangkok Airways – Bangkok
Air China – Beijing, Shanghai
South America:
LAN Chile – Santiago
Avianca – Bogota
Oceania:
Qantas – Sydney
Hawaiian Airlines – Honolulu
U.S. Gateway Cities
Delta: ATL, JFK, MSP, LAX
UA: ORD, DEN, IAD, IAH, EWR
AA: DFW, CLT, ORD, LAX, JFK, PHX, MIA
Step 3: Check the Fare Rules
Double click on the price of the ticket. In this example, I opted for the cheapest option available: Etihad.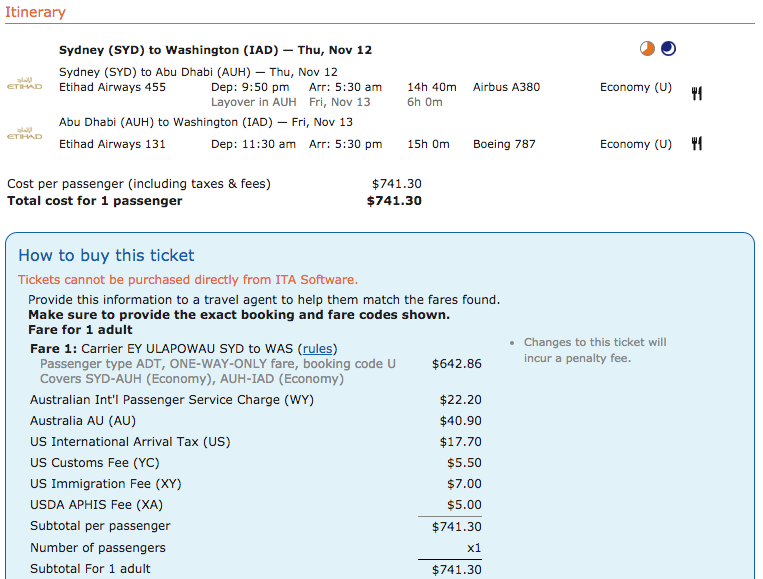 Next, click on "Rules."  Then, scroll down the page until you find "Category 8: Stopover restrictions." This section will indicate if the fare permits a stopover, as well as any additional costs if applicable.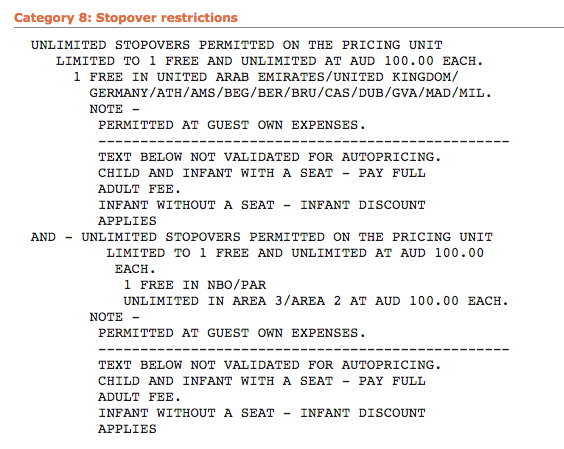 In this case, Etihad gives me a free stopover!
Step 4: Use Hipmunk to Find Your Ticket
Navigate to Hipmunk. Since we know that this ticket allows for a free stopover, instead of selecting for a one-way trip, we'll instead select the "Multi-City" option. Then enter in your dates.

Select the price for the first leg. Sometimes Hipmunk might return a fare that's slightly different than what ITA shows, but the difference should be fairly marginal.

Then select the second leg. Note that there is an option to purchase the second leg for $0.00.

Step 5: Purchase Your Ticket with the Free Stopover
After selecting the second leg, use one of the recommended travel booking sites to complete the purchase.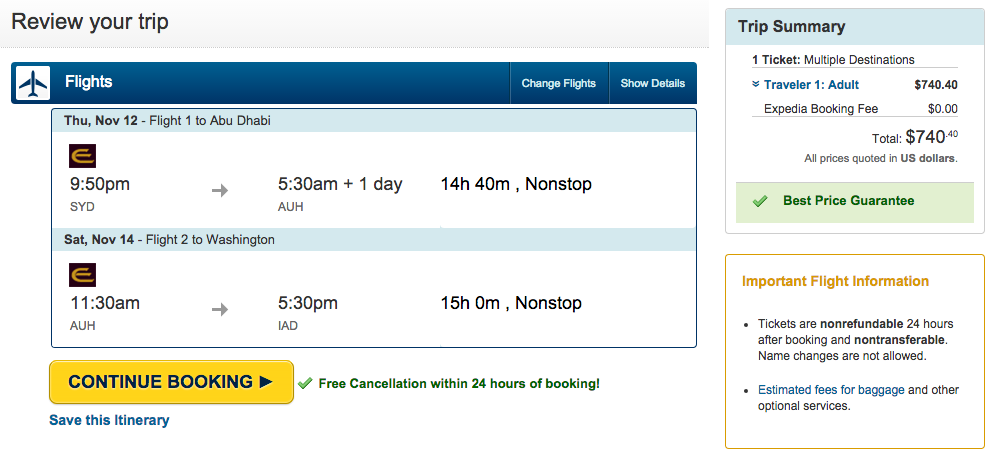 And that's it! 
Note that in this example I only used a one-way trip, but the same technique applies to instances where you're booking a roundtrip. Simply use ITA to search for a roundtrip flight, figure out the fare rules on both the outbound and return leg, then use Hipmunk to find and purchase the ticket. Happy Travels!