2020 was an incredibly weird year.
Thanks to the global pandemic that will be forever known as covid-19, I spent most of the year NOT flying. The last time I flew was in mid-February, right before the pandemic really took ahold in the U.S. beginning in March.
When I moved to San Francisco earlier this year, I seriously considered selling my car.
I'm so glad that I didn't.
Although I spent most of the year in California, after our lease ended in May 2020, and with a paid off car, I spent most of the year living a digital nomad-like lifestyle: working my typical 9-5 during the work week, and exploring the outdoors over the weekend.
Here's where I went in the U.S. in 2020:
Utah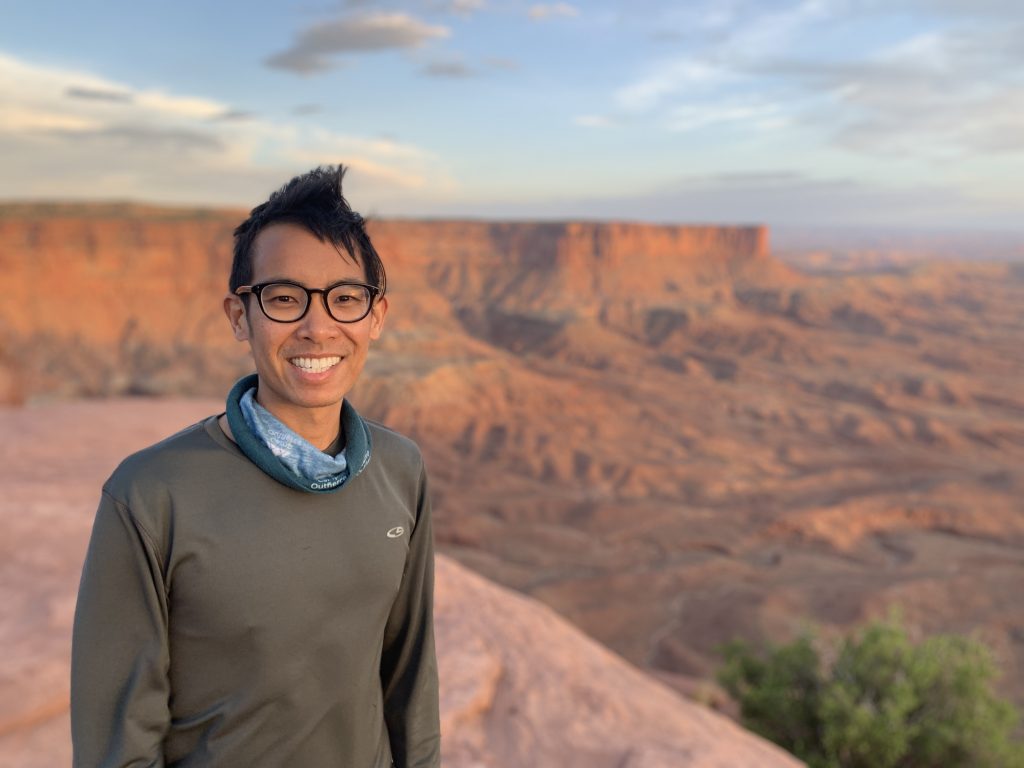 Saw the Bonneville Salt Flats in Utah
Antelope Island in Great Salt Lake
Hiked around Bonneville Trail in Salt Lake City
Visited Park City Utah
Went to Capitol Reef National Park
Went to Canyonlands National Park
Saw the Delicate Arch at Arches National Park
Went mountain biking around Moab Utah
Jogging around Cottonwood Creek Trail
Colorado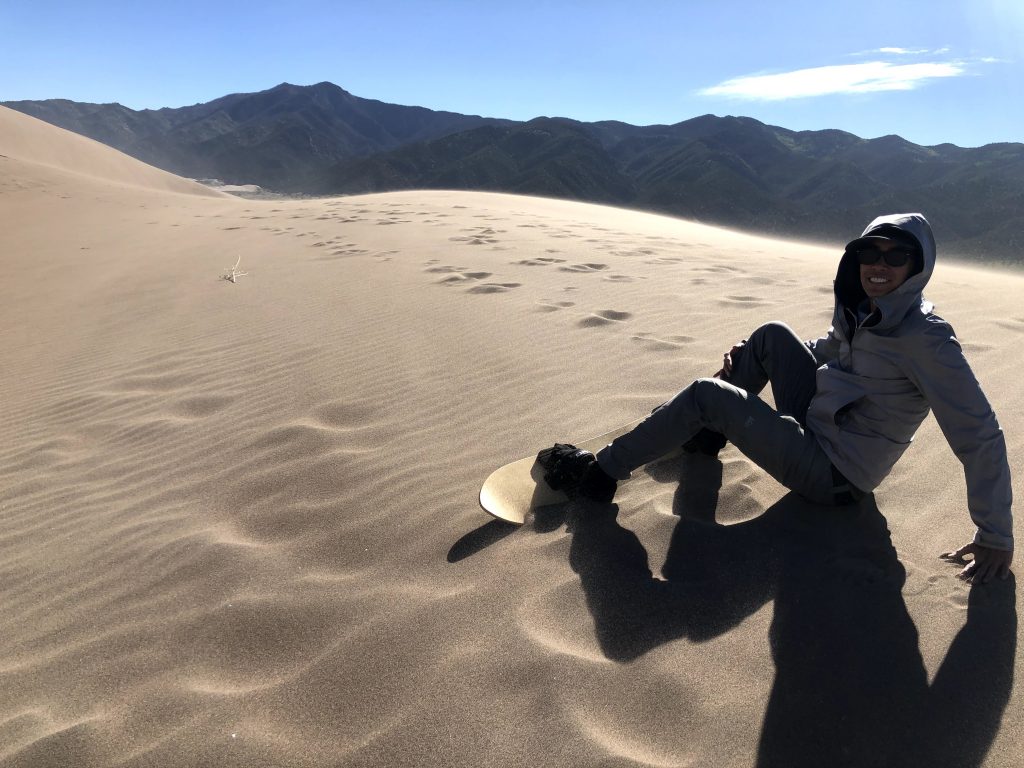 Spent a few weeks in Glenwood Springs, Boulder and Denver!
Drank wine in Paradise in the Colorado River Valley AVA
Kayaked on the White River near Denver
Got up super early for a sunrise view at Maroon Bells near Aspen
Participated in an impromptu rally for Black Lives Matter in Aspen
Visited Aspen Museum of Art and had delicious beer al fresco
Hiked to Hanging Lake, outside of Glenwood Springs
Saw ancient pueblos at Mesa Verde National Park
Walked around and spent a night in Durango CO
Almost hit a giant Eagle on our way to Steamboat.
Walked around and spent a night in Steamboat Springs CO
Visited Black Canyon of the Gunnison National Park
Drove the Million Dollar Highway from Ouray to Durango
Did a morning hike to Deer Mountain at Rocky Mountain National Park
Sandboarded at Great Sand Dunes National Park near Alamosa
Visited Garden of the Gods Park in Colorado Springs
Went running along Boulder Creek in Boulder
Jogging around Cherry Creek Trail in Denver
Visited the Colorado State Museum
Running / walking along the Colorado River in Glenwood Springs
Saw the headwaters of the Colorado River, in RMNP!
Saw the headwaters of the Arkansas River on our way to Alamosa!
Visited Telluride CO!
Nebraska: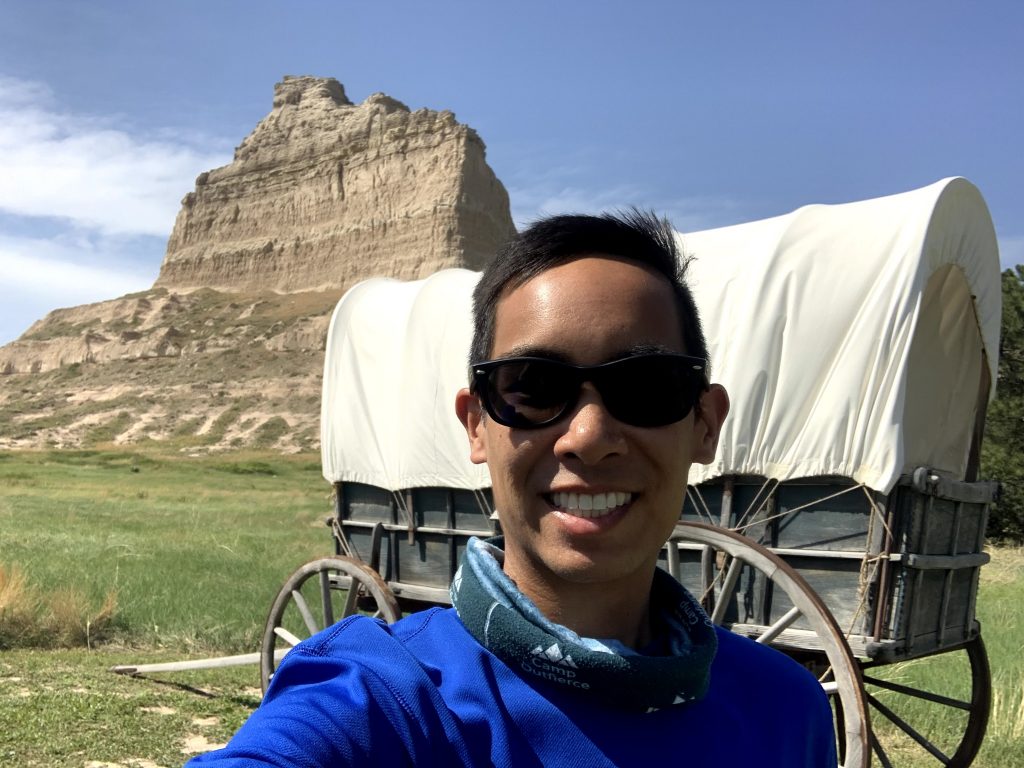 Went to a scenic stop along the Oregon Trail near Gering
South Dakota: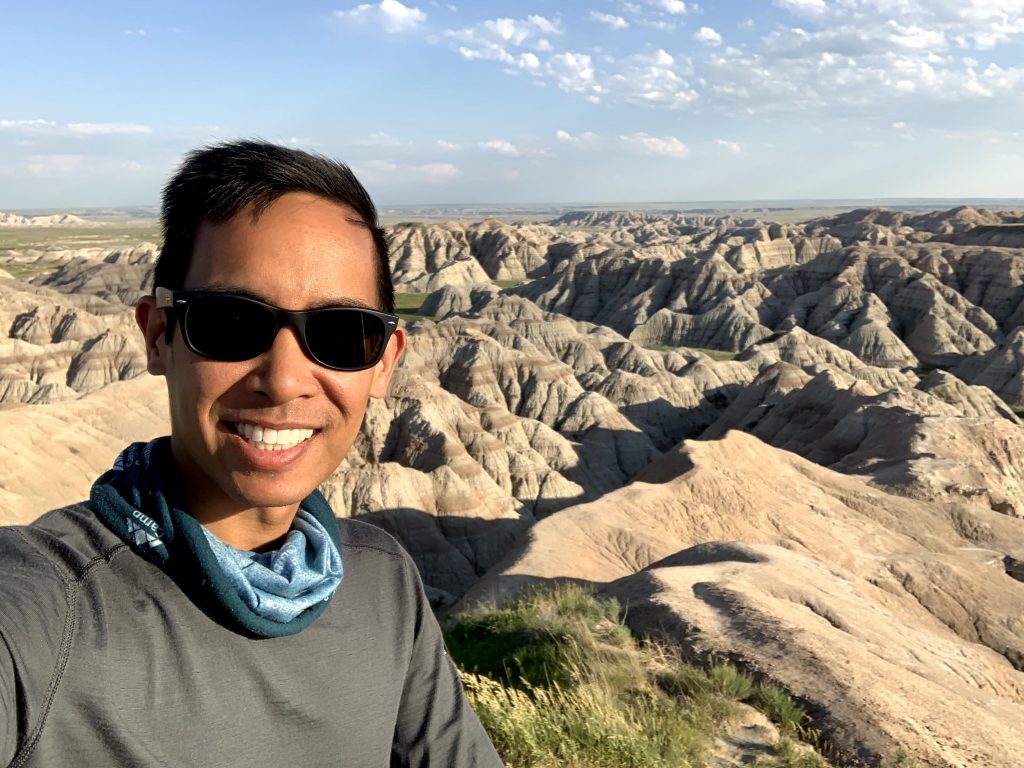 Saw buffalo cross the road for the first time at Custer State Park
Sunset and incredible colors at Badlands National Park
Finally saw Mt. Rushmore in all its glory
Visited Crazy Horse Memorial
North Dakota: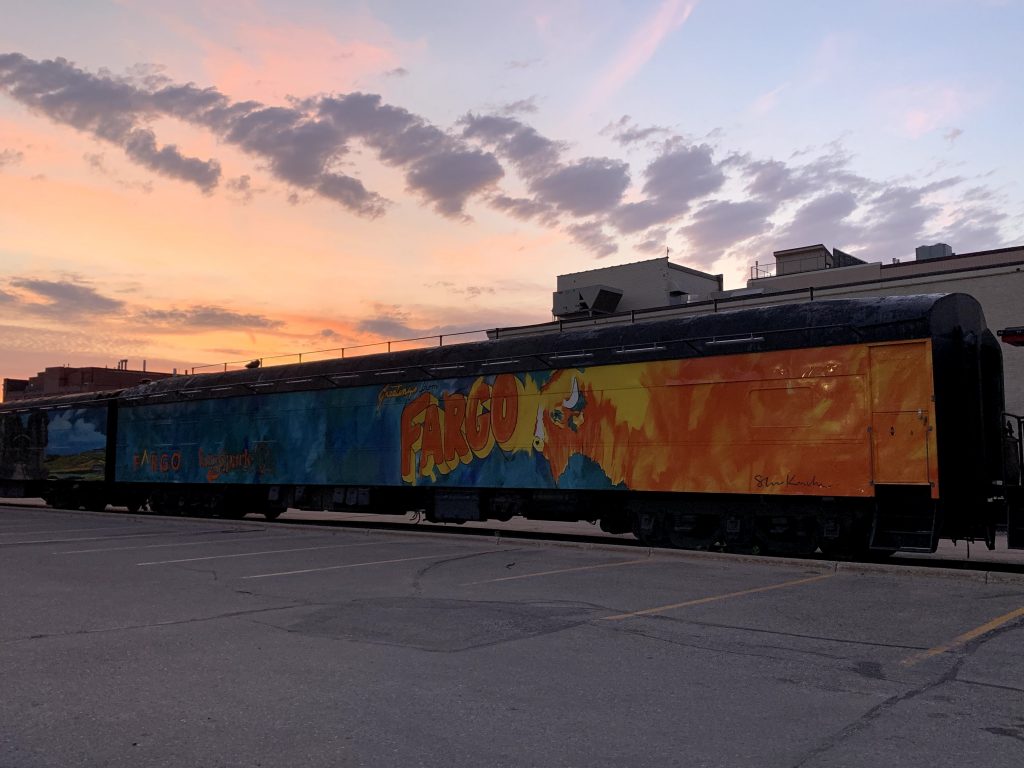 Running along the Red River in Fargo ND
Walking along the Missouri River near Bismarck, the state capitol
Visited the State Capitol!
Had delicious Jewish food at a deli in Fargo
Discovered Horenbacher's, a ND grocery chain.
Minnesota: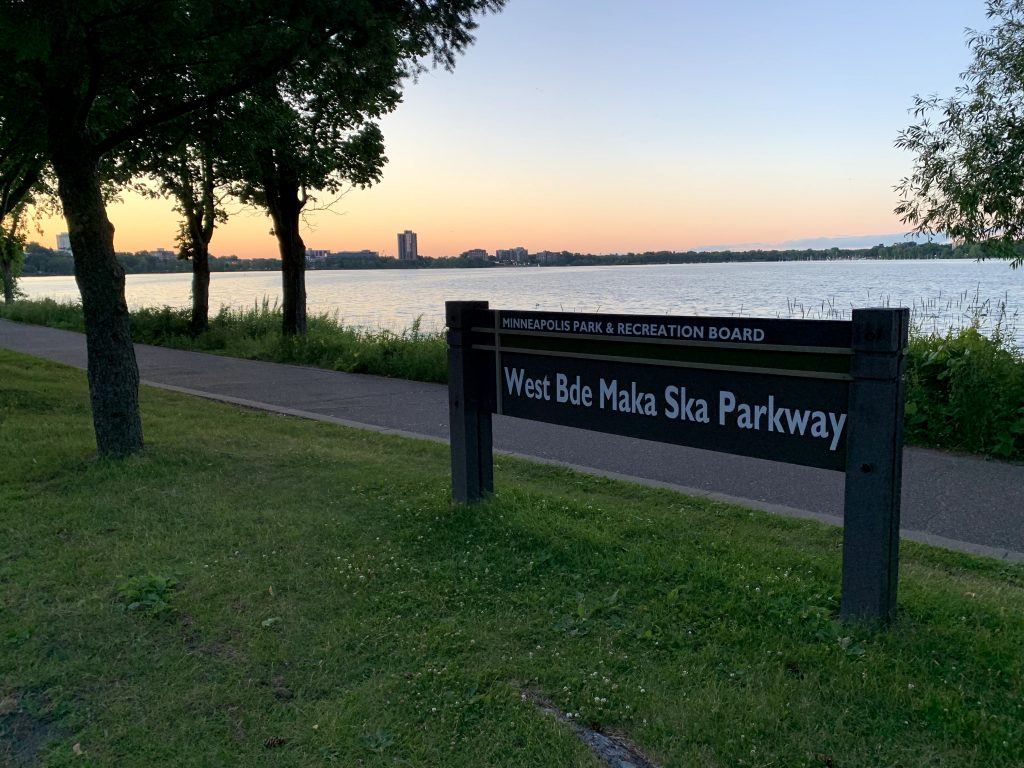 Saw a massive Paul Bunyan statue
Walked along the Lake Superior shorefront in Duluth
Visited the massive Mall of America
Walked along the Mississippi River around downtown Minneapolis
Went to the Hmong Village (felt like Asia!!) in Minneapolis
Running around Lake Calhoun aka Bde Maka Ska
Visited the grounds around the Minnesota State Capitol in St Paul
Wisconsin: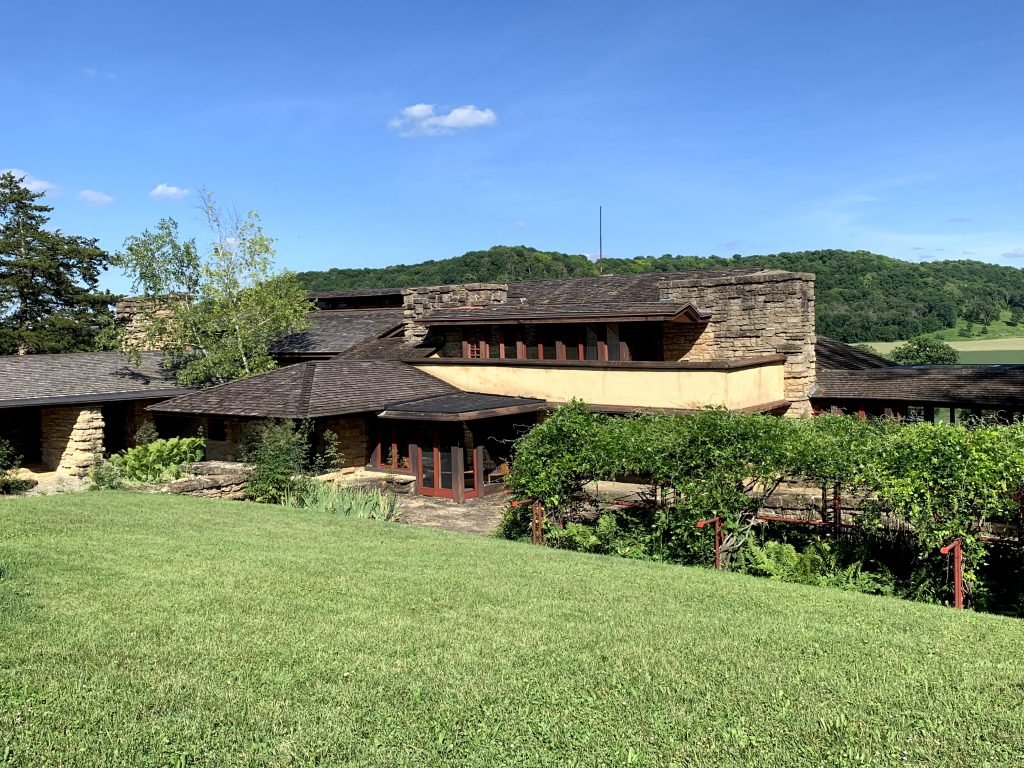 Day trip out to see the Apostle Islands State Park
Visited Frank Lloyd Wright's Taliesin
Had delicious cheese and visited my first cheese-factory: Marieke Gouda
Almost ran over a black bear.
Michigan: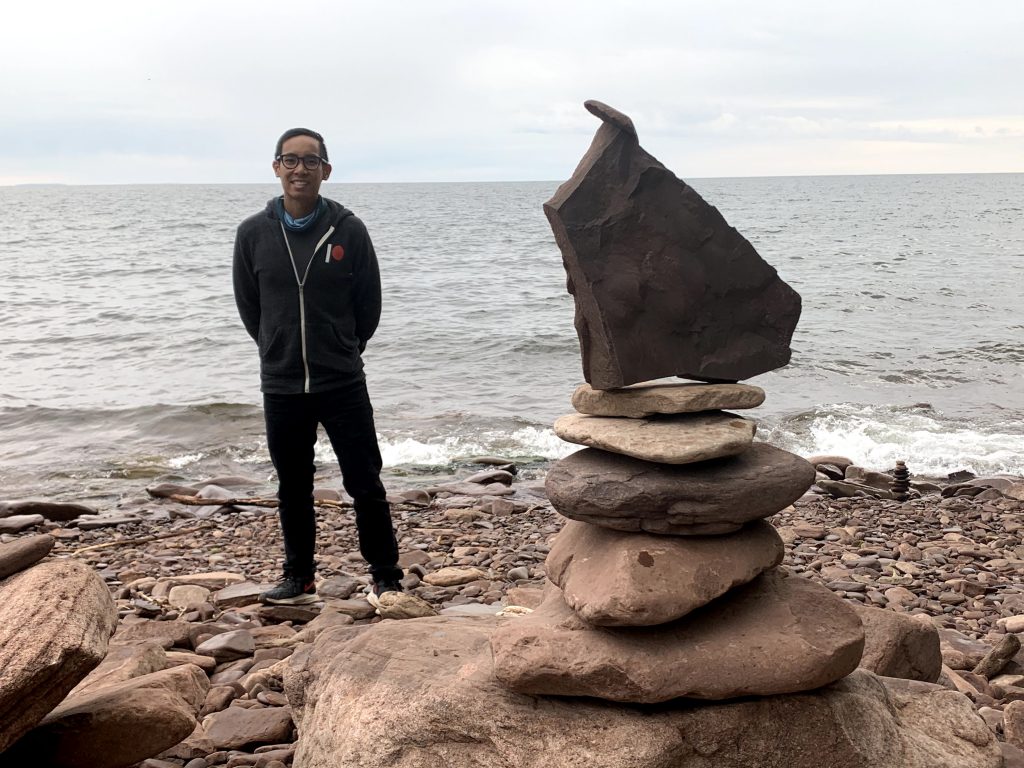 Snuck across the border from Wisconsin to cross this state off the list!
Hiked to a waterfall near the Lake Superior / Wisconsin state border
Iowa:
Running along the Iowa River in Iowa City
Having surprisingly good boba in Iowa City / University of Iowa
Visited the State Capitol building in Des Moines
Missouri: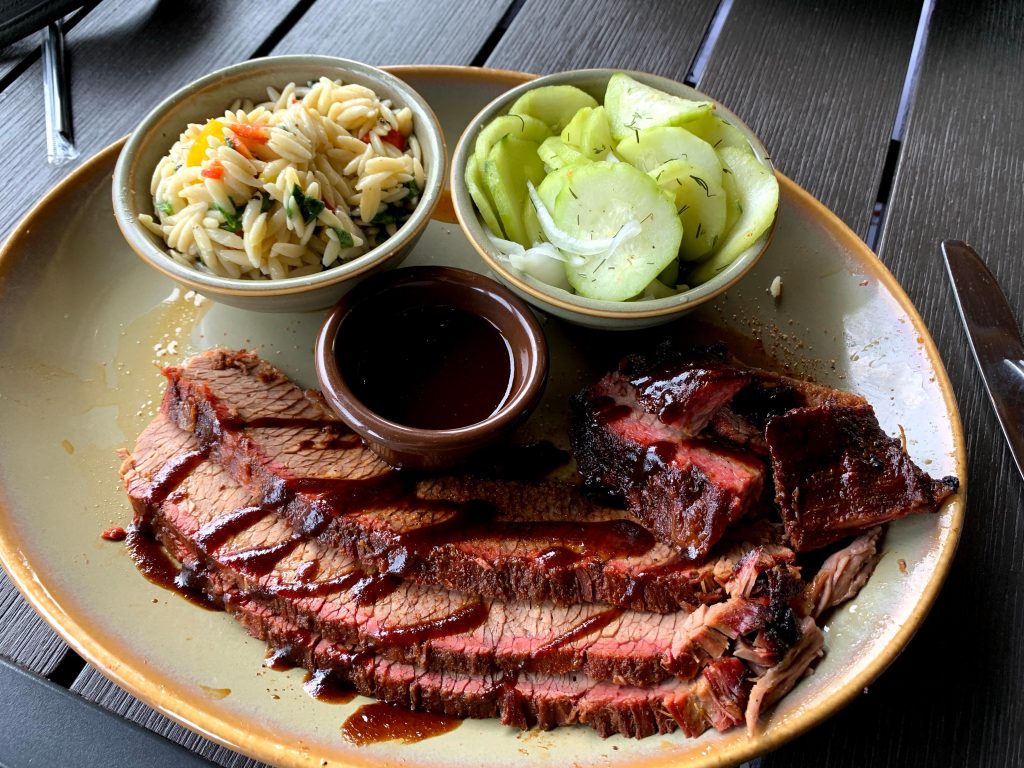 Had delicious BBQ in Kansas City at Q39.
Kansas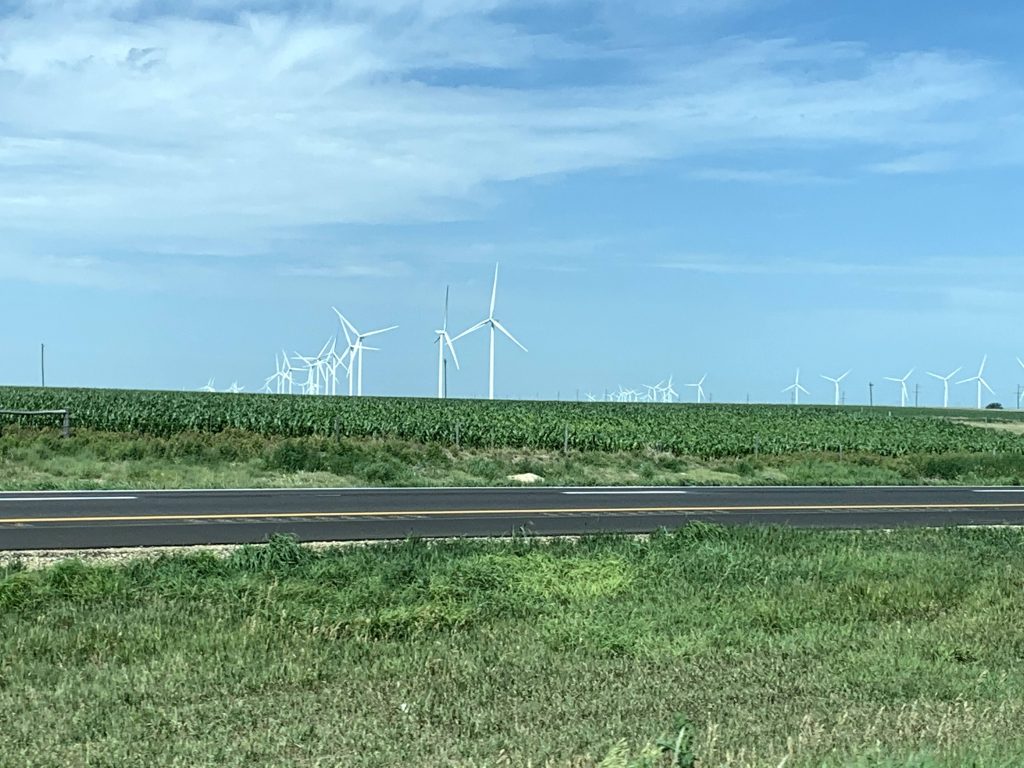 Saw the Kansas State Capitol in Topeka
Survived a crazy wind / rain storm on the drive back from Kansas City to Denver!
Wyoming
Visited the Wyoming State Museum
Visited the Buffalo Bill Museum in Cody
Saw the super interesting looking geysers at Yellowstone National Park
Incredible views of the Rocky Mountains at Grand Teton National Park
Hiked along Jenny Lake in Grand Teton National Park
Spent a weekend in Jackson, WY
Montana: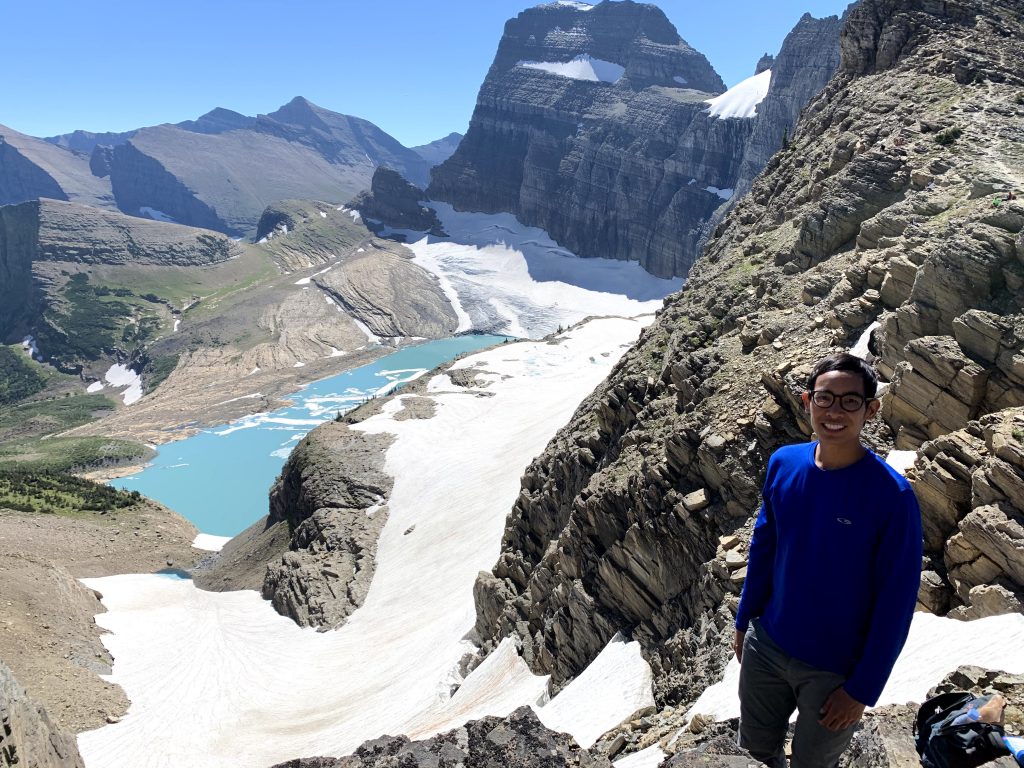 Hiked the incredible 14-hour round trip High-Line trail to see glaciers at Glacier National Park
Took some nice photos around Flathead Lake
Went running around Missoula
Spent a week enjoying the pleasant mountain air in Big Sky
Visited the Montana State Museum in Helena
Hiked to Ousel Falls, just outside of Big Sky
Finally had Taco Johns (like a Midwest Taco Bell) in Helena
Saw the headwaters of the Missouri River!
Idaho: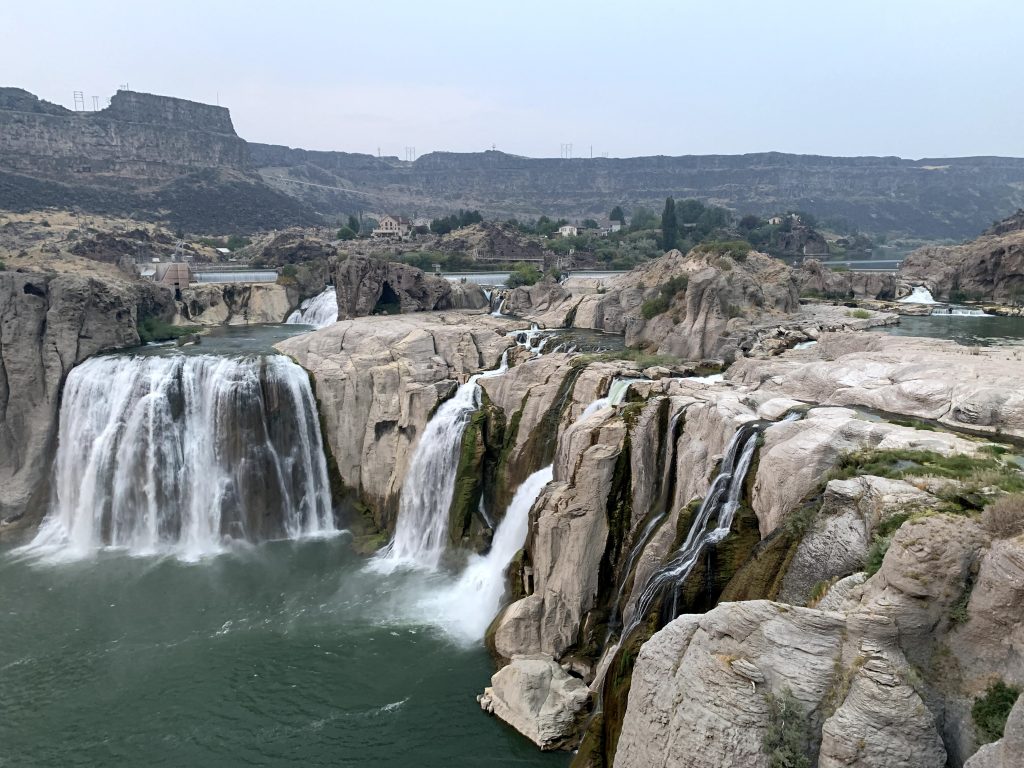 Went running along the Boise River in Boise
Went to the Idaho State Capitol
Saw the massive Shoshone Falls
Nevada: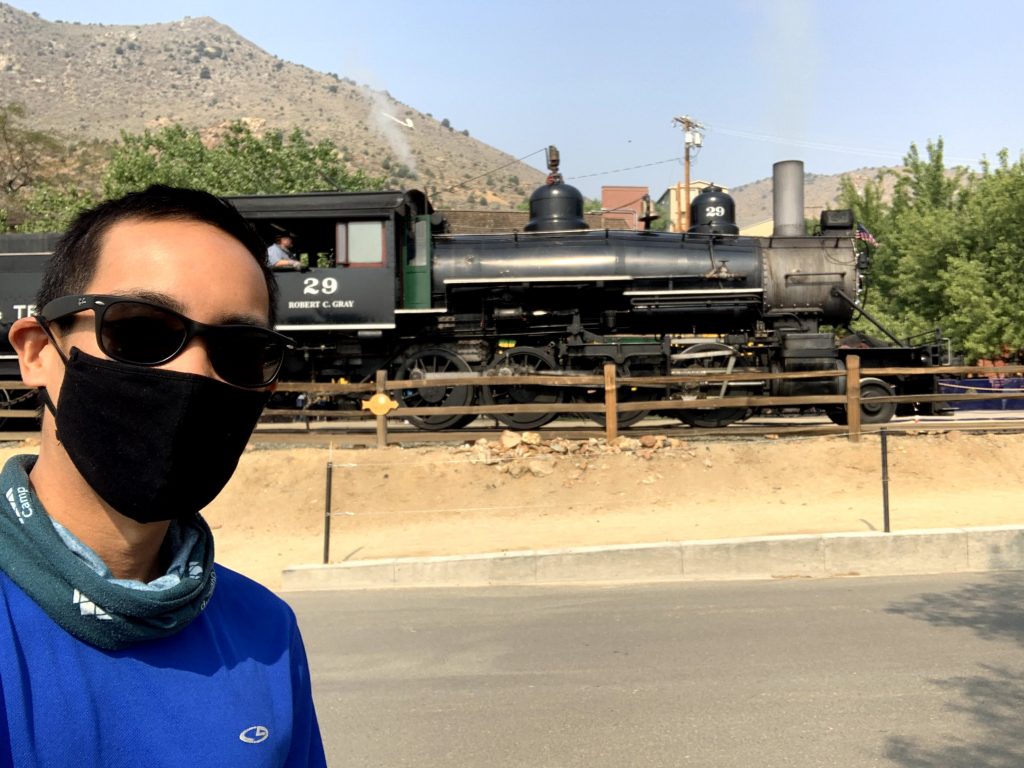 Did a train trip along the Virginia and Truckee Railroad in Virginia City
Walked around the Nevada State Capitol in Carson City
Walked around downtown Reno
California:
Visited some incredible wineries, including Stags Leap, in Napa
Walked along the Sacramento River and Sundial Bridge in Redding
Visited Joshua Tree National Park
Went wine tasting in Lodi
Visited the California State Museum and State Capitol
Running around Noe Valley
Hiking up to Bernal Heights Park, Twin Peaks and in the East Bay
Visited the Salton Sea in the Imperial Valley
Oregon: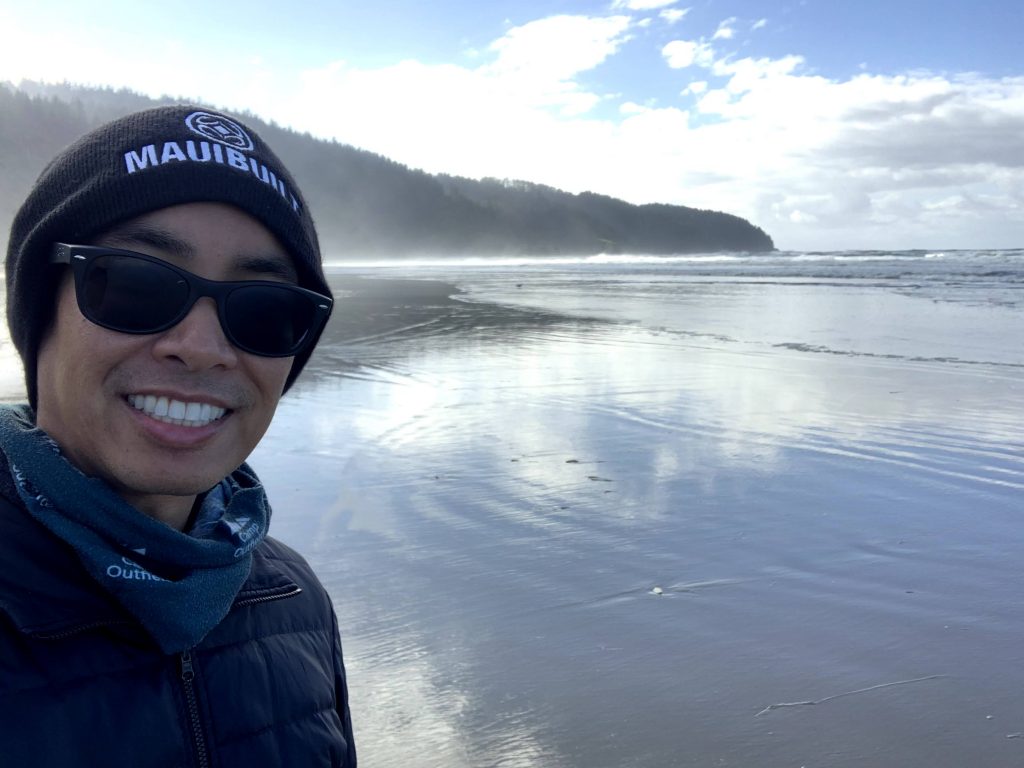 Visited Crater Lake National Park
Drove along the Oregon Coast
Visited another cheese factory, the Tillamook Creamery, in Tillamook
Day trip to Astoria to visit the Columbia River Maritime Museum
Spent two weeks living in Portland's Pearl District
Running / jogging all around the Pearl District
Eating voodoo doughnuts in Portland
Hiking around Eugene
Visited my dad's college in Corvallis
Walked around the University of Oregon in Eugene
Experienced Oregon Wine Country, visited Stoller Family Estate
Day trip along the Columbia River Valley to Mt Hood
Washington:
Experience Washington Wine Country, went to Yakima Valley
Went back to Woodinville and got drunk at DeLille Cellars
Rode the Washington Ferry from Edmonds to the Olympic Peninsula
Hiked Hurricane Ridge, outside Port Angeles
Hiked in the Hoh Rainforest, outside Forks
Went to Ruby Beach, my first beach on the Washington Pacific Coast!
Lived for two weeks outside Seattle in Lynwood, WA
Visited the Washington State Capitol in Olympia
Walked around the downtown area in Bremerton
Re-visited Pikes Place Market in Seattle
Arizona:
Visited Taliesin West in Scottsdale
Hiking around Saguaro National Park outside Tucson
New Mexico: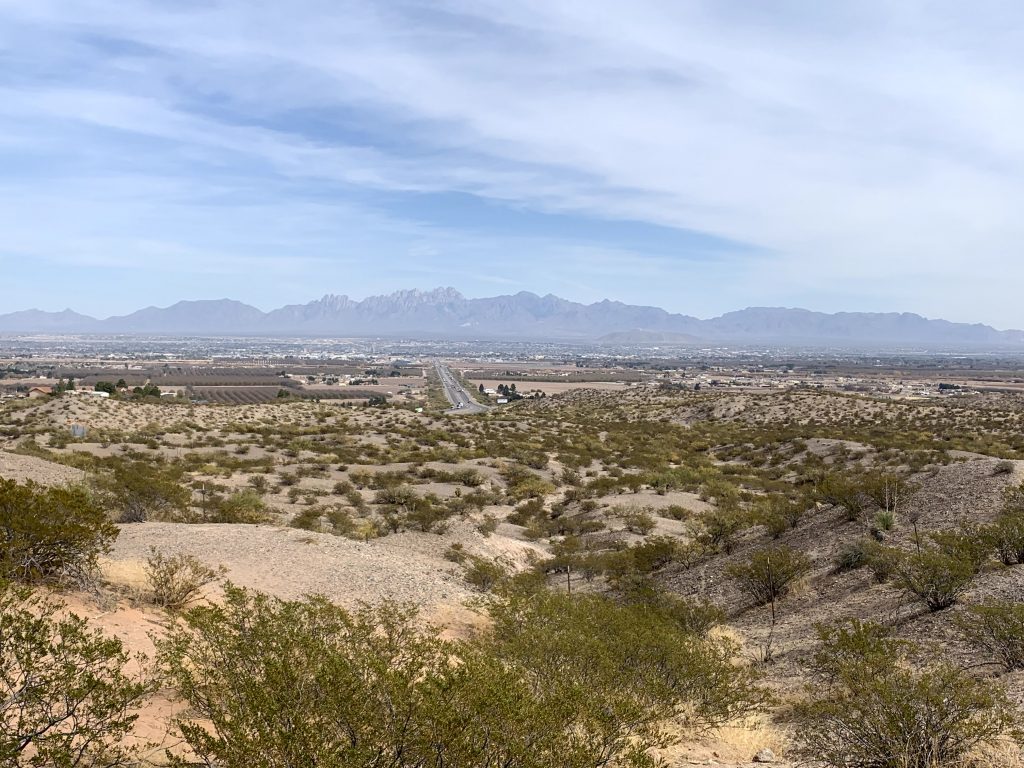 Stopped for a fantastic scenic view of Las Cruces just off the I-10.
Texas: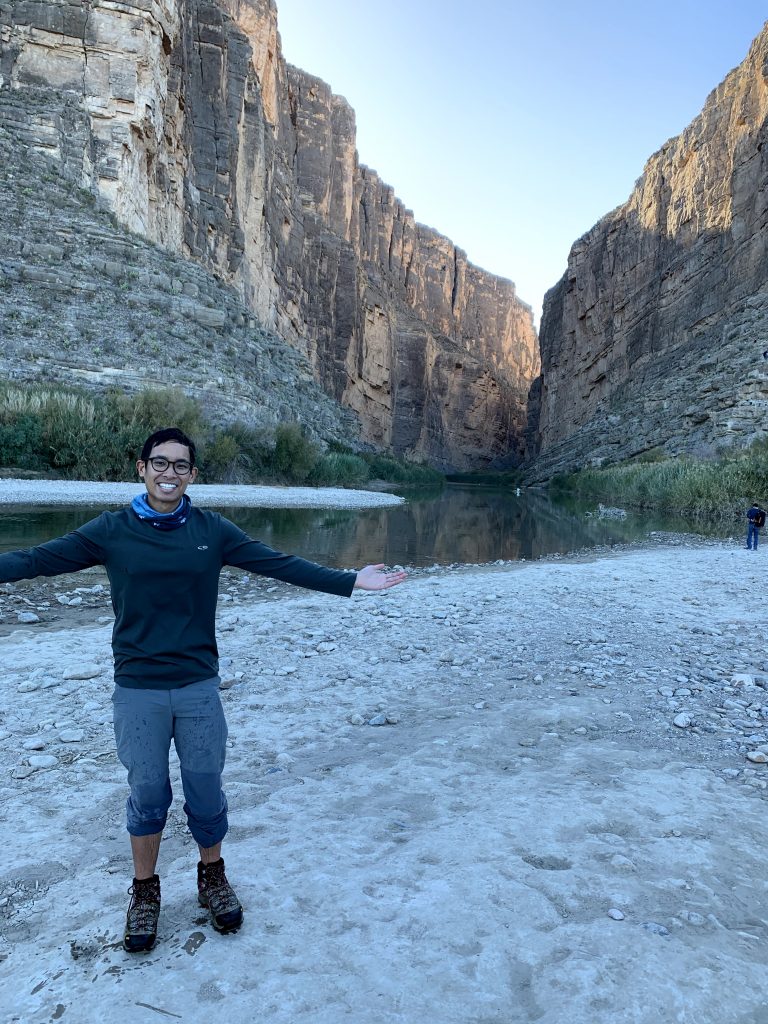 Dipped my feet in the Rio Grande at Big Bend National Park
Hiked at McKinney Falls State Park on Christmas Day
Hiked at St Edwards Park on Christmas Eve
Visited the San Antonio Missions
Finally went to see The Alamo
Walked along the RiverWalk in San Antonio
Hiked around two parks around La Canterra in San Antonio
Experienced Texas Hill Country Wines at Becker Vineyards
Walked / hiked around Austin, including RiverPlace Nature Trail
Had some delicious frozen margaritas at Lake Travis
Visited Zilker Park / Barton Springs Pool in Austin
Discovered the local Texas grocery chain: H-E-B.
Went to the highest peak in El Paso and saw Ciudad Juárez