This review is a long time in the making. The Suites Class was my first time flying in international first class, and without a doubt it was certainly memorable. Here's how that experience went:
Flight Stats:
Seat: 3C
Carrier: SQ 11
Route: Los Angeles, CA to Tokyo, JP
Flight Time: 11 hours
Departure Time: 3:45 p.m.
Arrival Time: 7:15 p.m.
Aircraft: Airbus A380-800
At the Airport:
Check-in at Thomas Bradley International Terminal at LAX went smoothly.
Despite being a first class passenger and having access to priority lanes at LAX, it still took quite a bit of time to get through security, something that I'd imagine should be taken care of considering how expensive this flight would've been had I bought it using cash.
Singapore Airlines doesn't have a dedicated lounge at LAX. First class passengers instead have access to the Star Alliance First Class lounge. The lounge itself was nothing fancy, and compared to other first class lounges, rather small. I completely forgot to take a picture of it!
Here's the menu.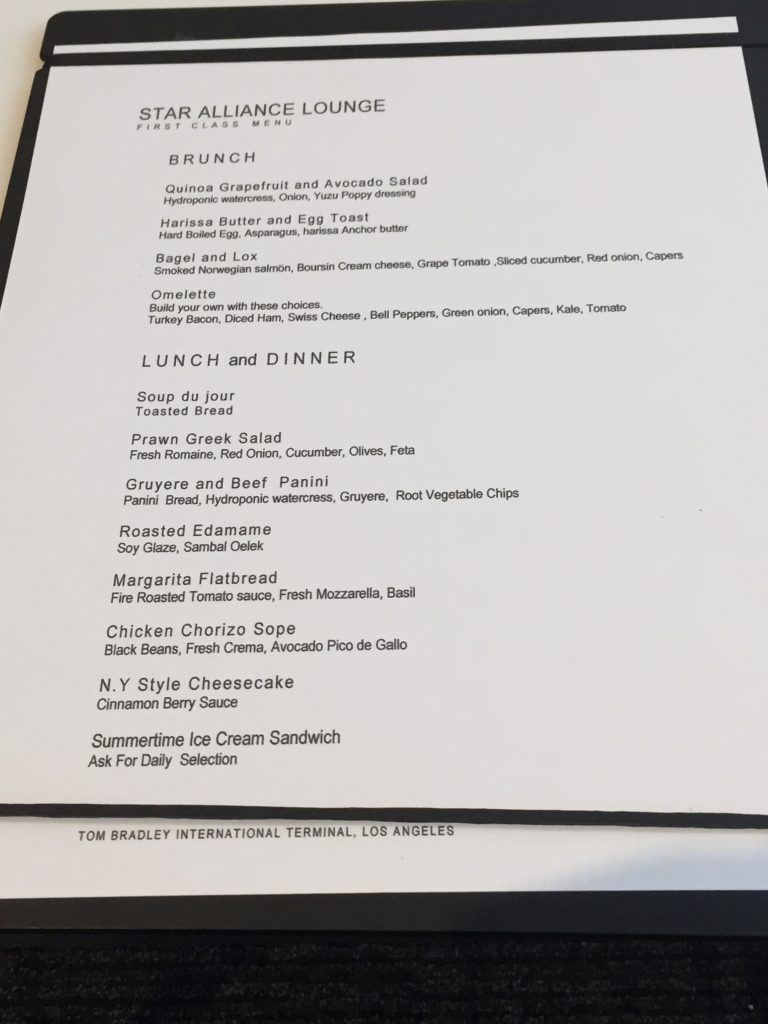 And some of the drinks available.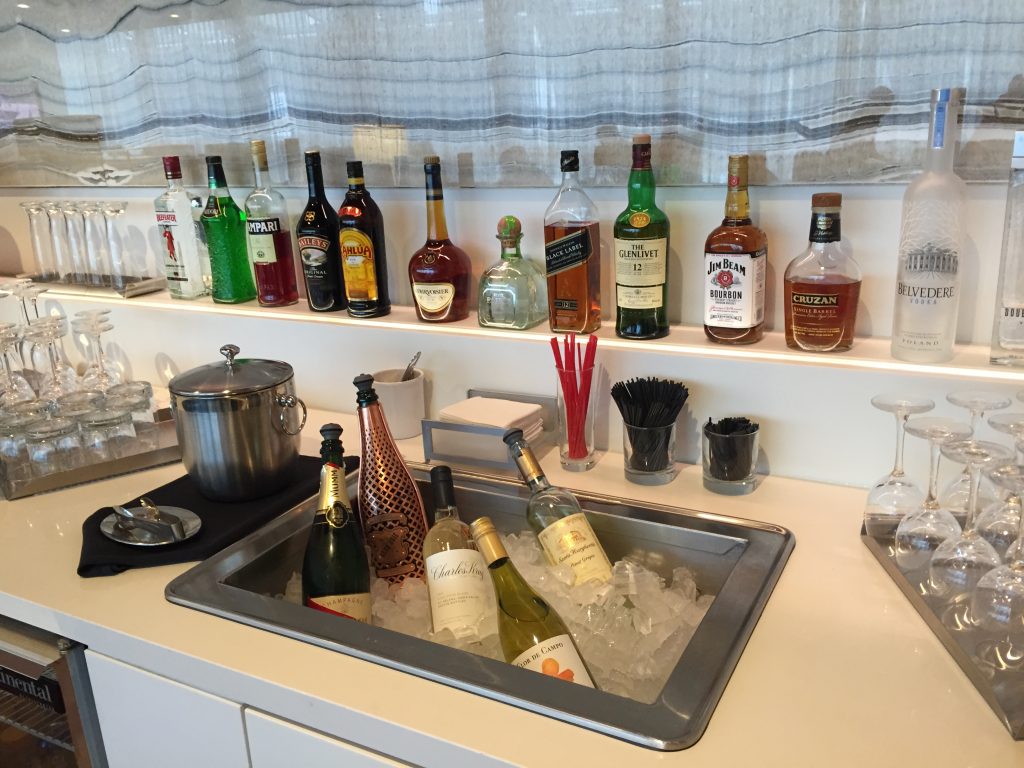 After spending some time in the lounge, I headed over to the gate. View of the plane:
In-Flight Experience
After boarding the plane, I made my way to my very own suite!
Seating configuration on flights operating the suites class is in a 1-2-1 configuration. And here's my seat!
Here's some perspective on just how much space the two middle seats occupy on the plane. It's huge!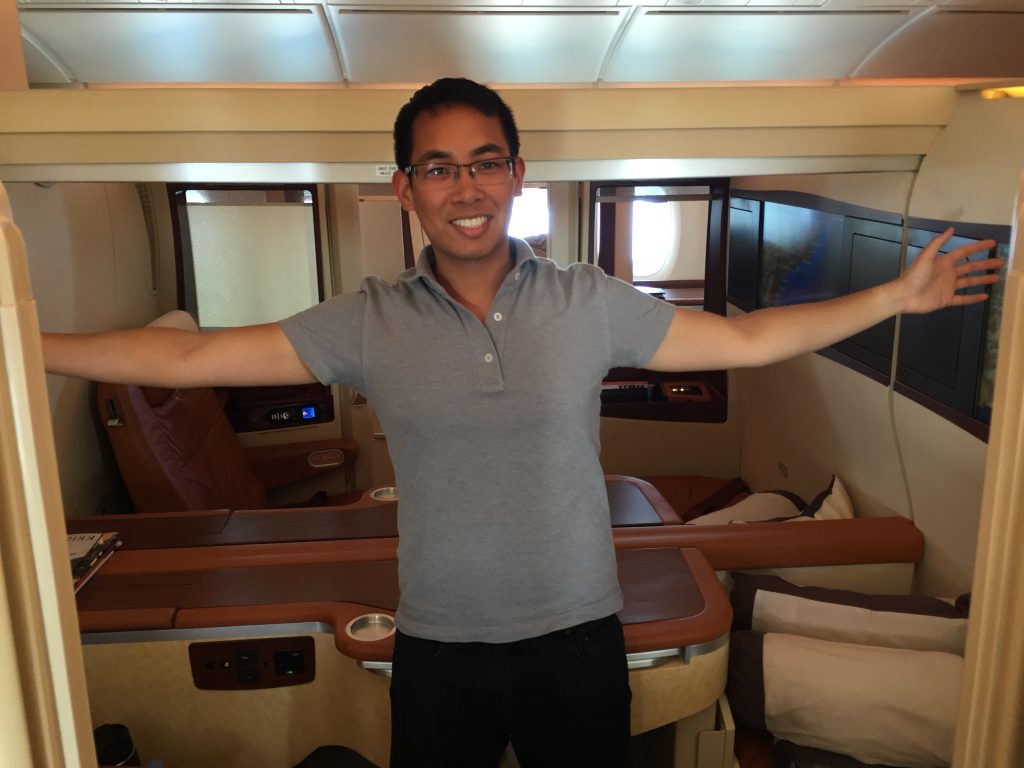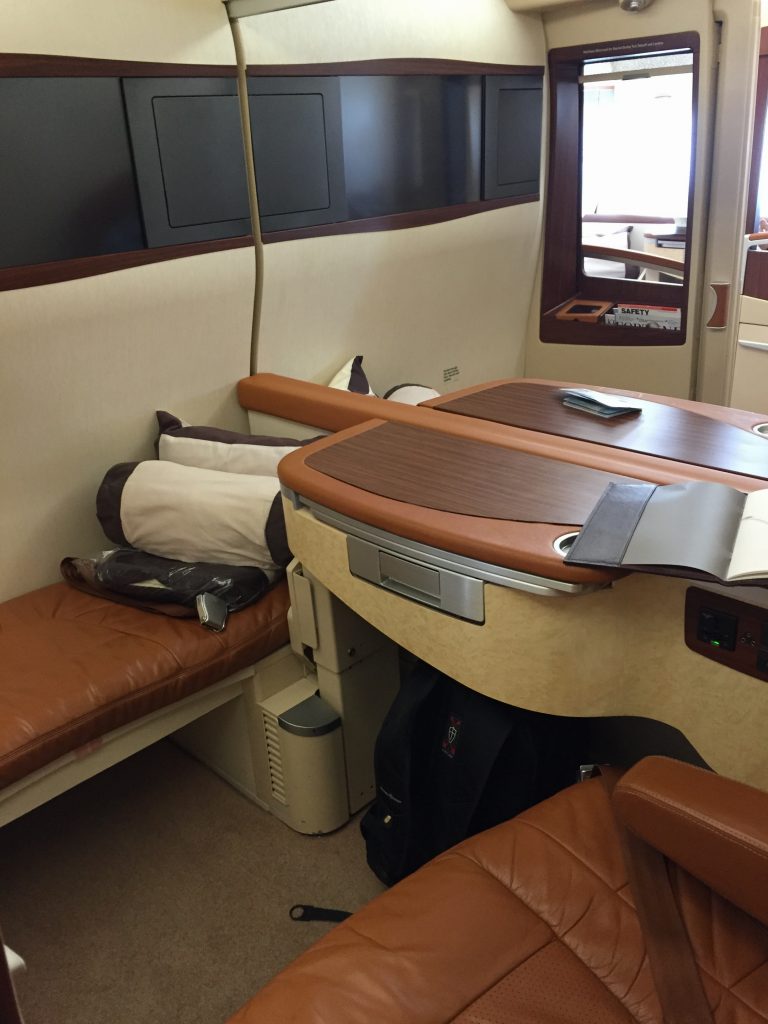 Checking out the inflight entertainment system.
Waiting before departure.
Each suite comes with a small amenity kit.
And of course Bose headphones.
Singapore Suites Class Dining
The menu. Guests can also order a la carte through the duration of the flight.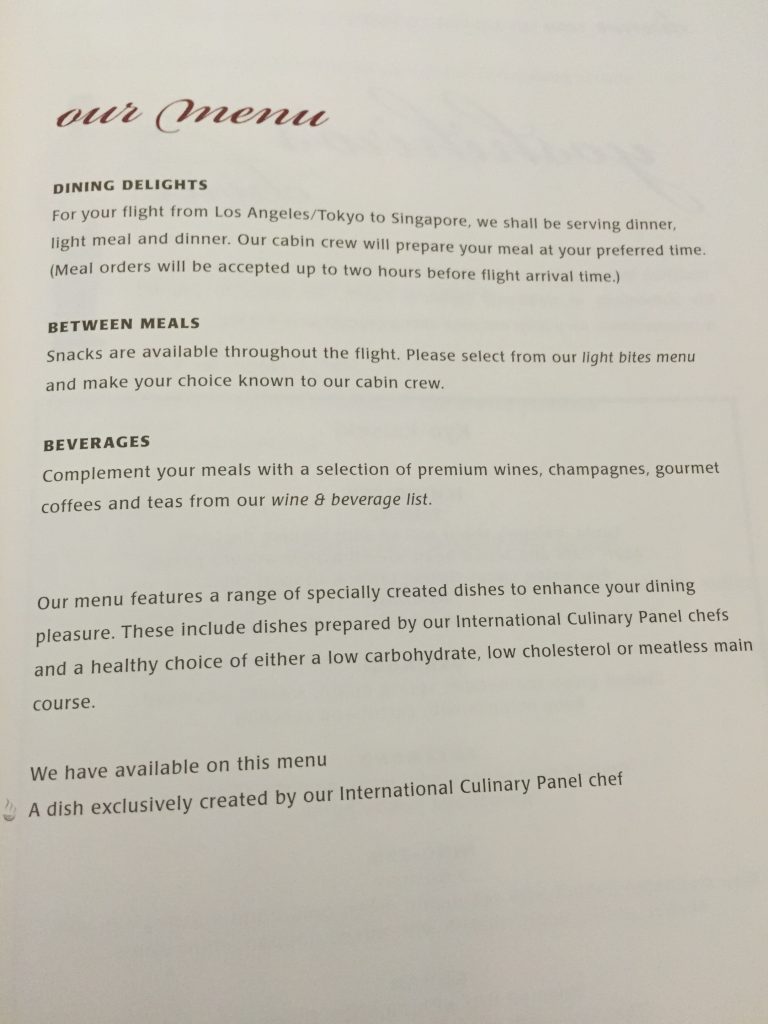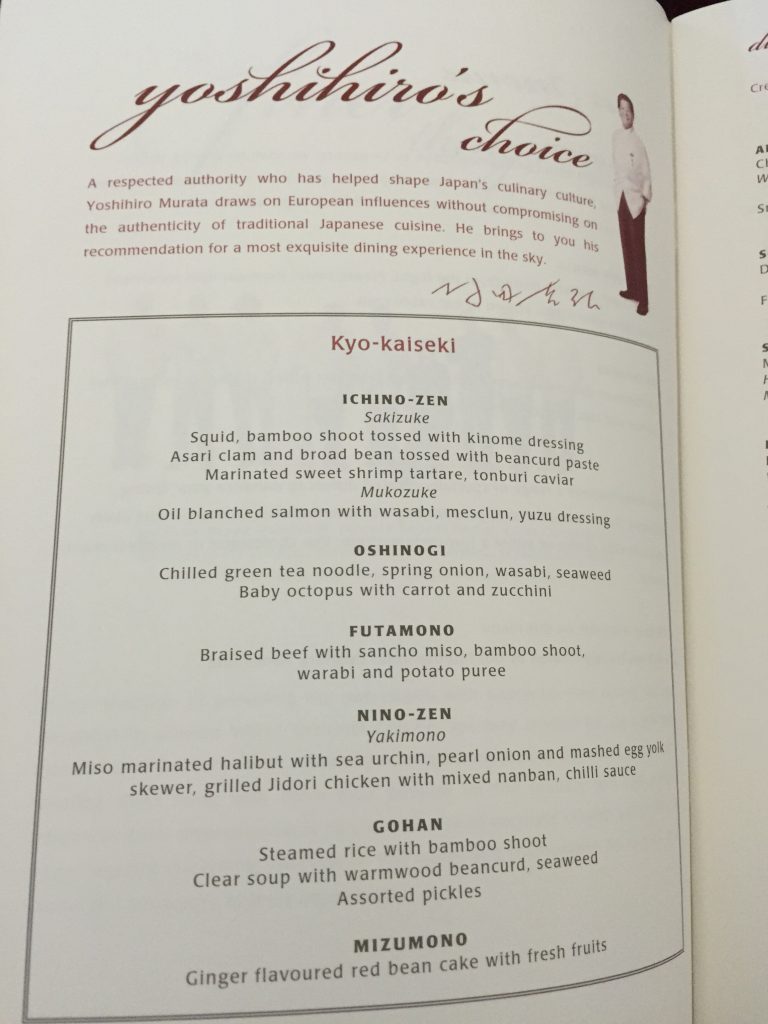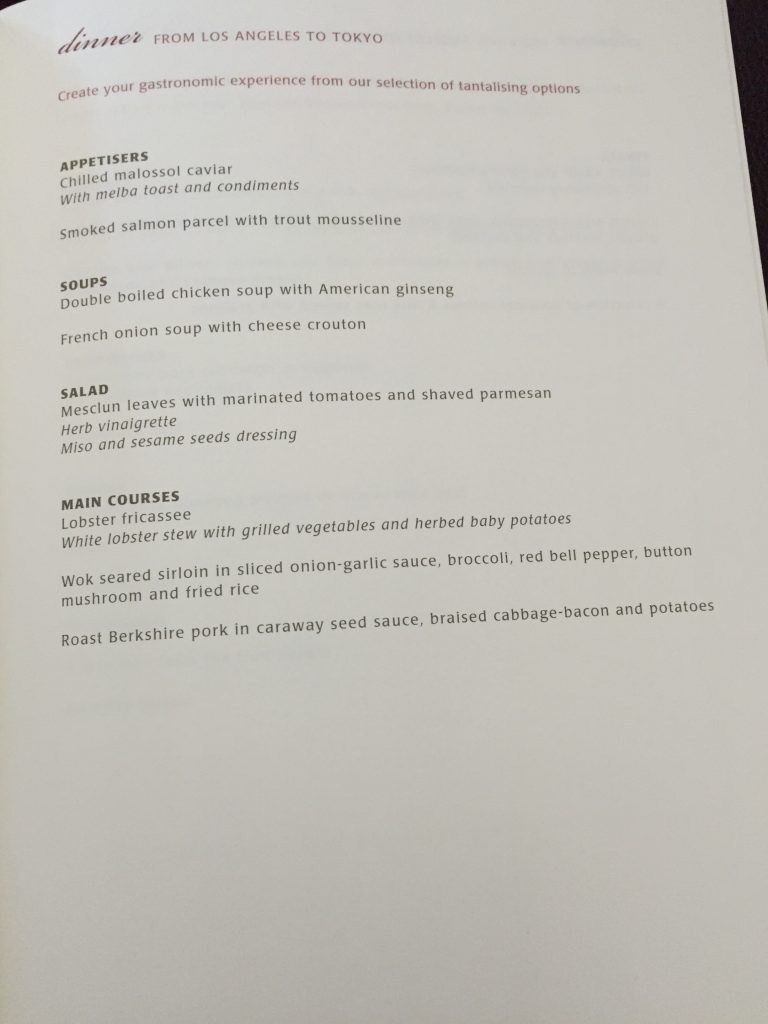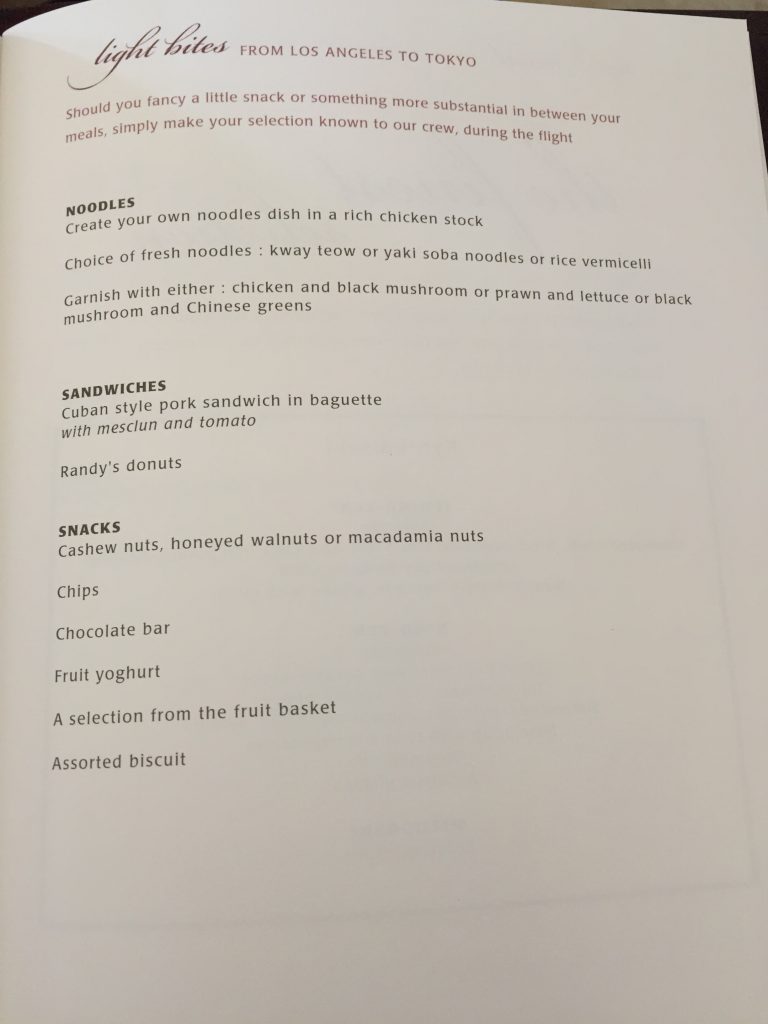 I opted to try out the caviar — my first time ever!
For my main I had the lobster. To be completely honest, it wasn't that great. I should've gone with the Japanese food.
And for dessert I had the strawberry shortcake.
Singapore Suites Class Bathroom
Bathroom products.
I thought this was pretty cool: pull-down seat that goes on top of the toilet.
Singapore Suites Class Turn-Down Service:
A few hours after dinner I requested my seat to be made up into a bed. Look at how much space there is!
Linens were also top class. In this case, Givenchy.
For those that wanted to know, guests in the middle two suites don't have complete privacy on the plane. The blinds located on both sides of the door don't pull all the way down.
Overall
I experienced a number of "firsts" with this flight:
First time flying international first class
First time flying on the A380. I was shocked that the takeoff and landing was so quiet!
First time sleeping on a completely lie-flat "seat" on an airplane.
First time sipping Dom Perignon and eating caviar.
This flight would typically cost ~$6,000. I would've not been able to do this flight if it weren't for my Chase Ultimate Rewards points, which I had been saving up to redeem specifically for this flight.  It was absolutely worth it!
*Note: As of October 23, 2016, this route will be operated by a Boeing 777-300ER, which means the Suites Class option won't be available on this route. If you're stateside, your only option to fly the Suites Class going forward will be on Singapore's New York to Frankfurt route. H/T onemileatatime