Earlier this year I traveled to Phuket for my college roommate's wedding in Phuket. As luck would have it, I managed to redeem some American Aadvantage miles prior to American's most recent devaluation to travel in Cathay Pacific Business class for the main long-haul portion of the journey. Here's how the trip went.
Flight Stats
Seat: 11A
Carrier: CX 845
Route: New York, NY to Hong Kong, PRC
Flight Time: 15 hours, 20 minutes
Departure Time: 1:30 a.m.
Arrival Time: 5:15 a.m.
Aircraft: Boeing 777-300ER
At the Airport
After working a long day down in DC and catching a flight up to JFK, I was in desperate need for a shower to wash the stresses of the day away. Luckily, the JFK lounge had private showers!
After getting all cleaned up, I hung out at the lounge for a few hours before my late night flight. The spread at the bar.
In-Flight Experience
After boarding the plane, I made my way to my seat: 11A.
Plenty of legroom and storage!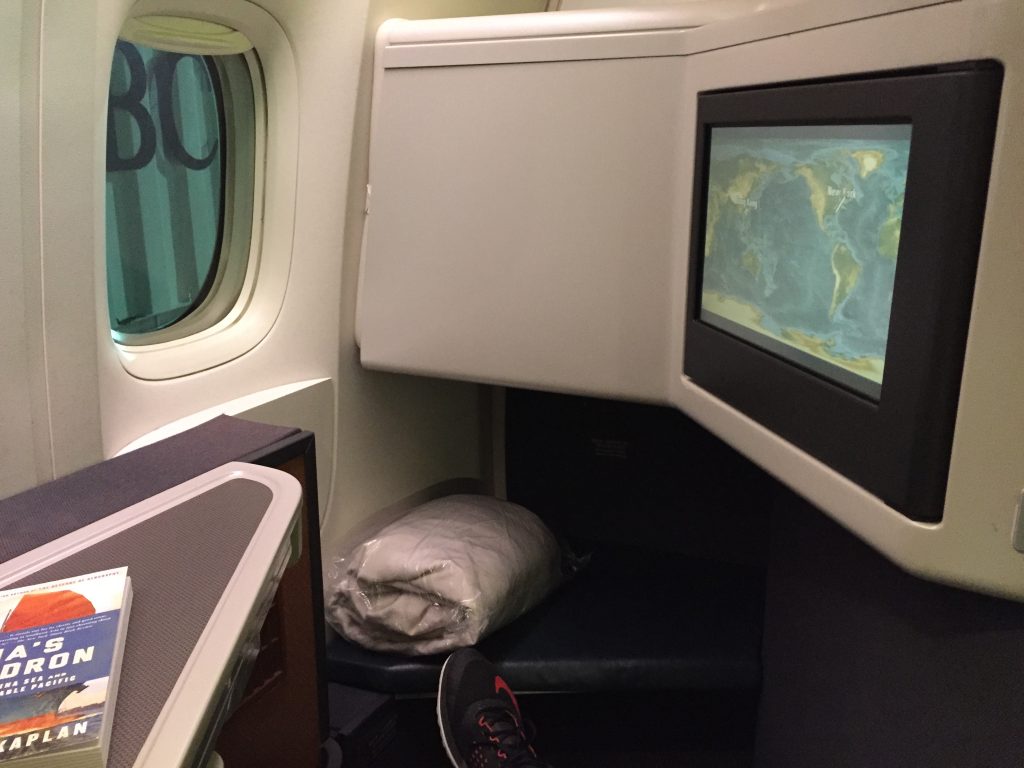 In-flight entertainment system.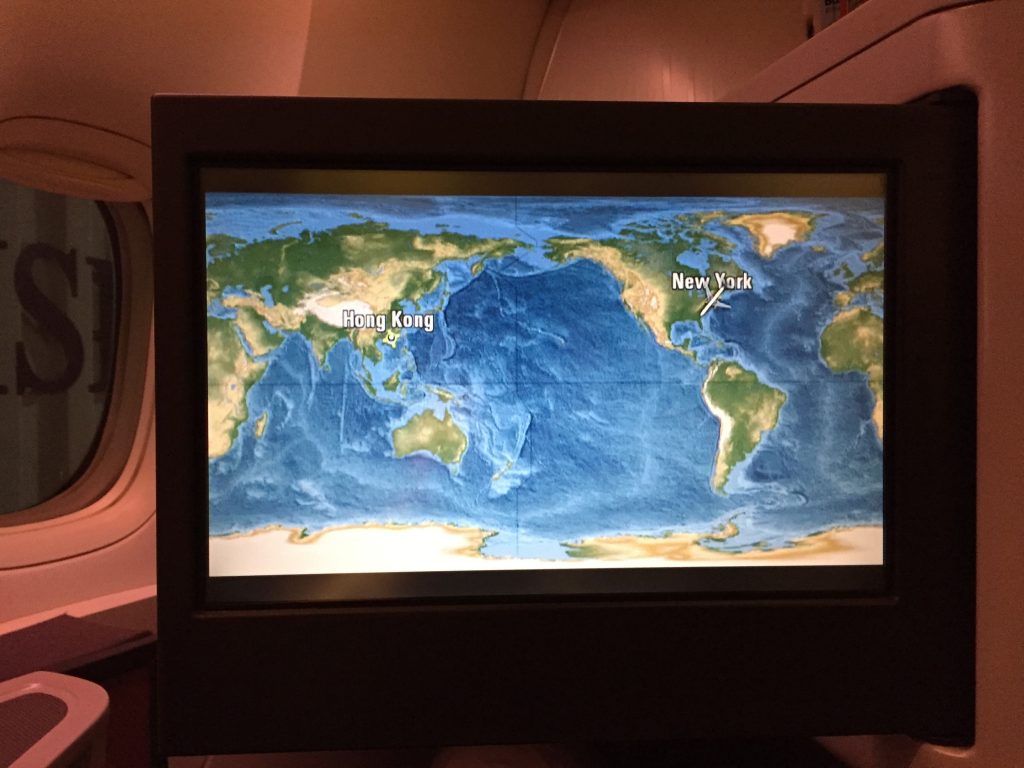 My amenity kit and the menu.
One thing that I liked about this flight was that it was the first time flying right over the Arctic!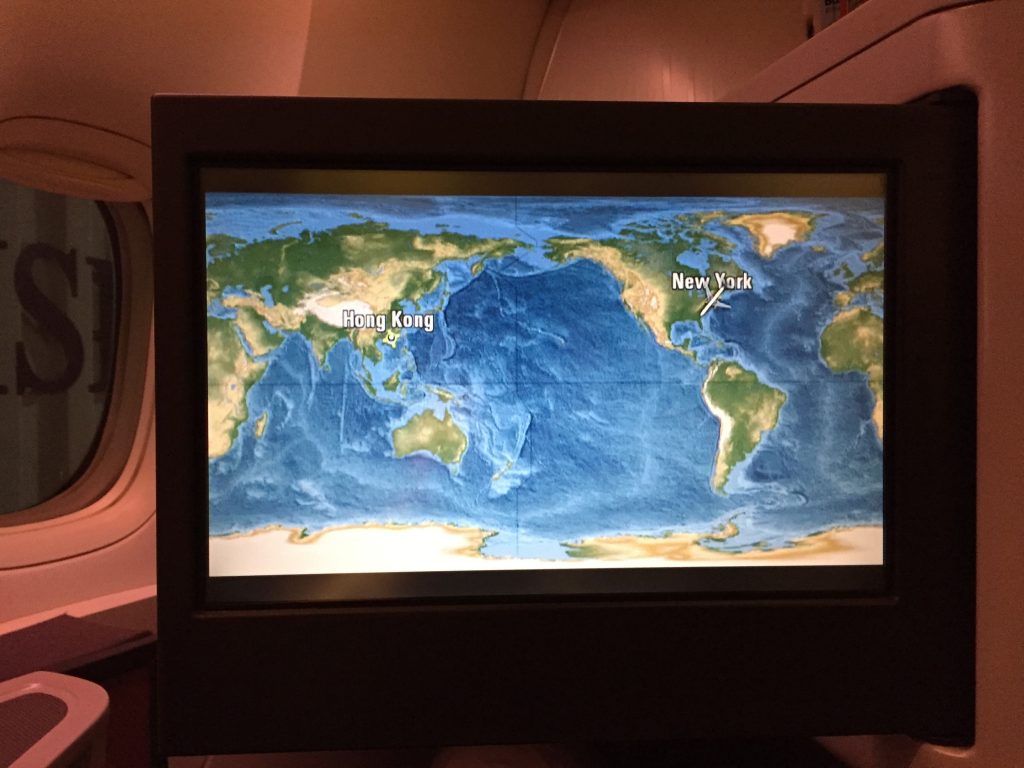 Cathay Pacific Business Class Dining
Here's the menu.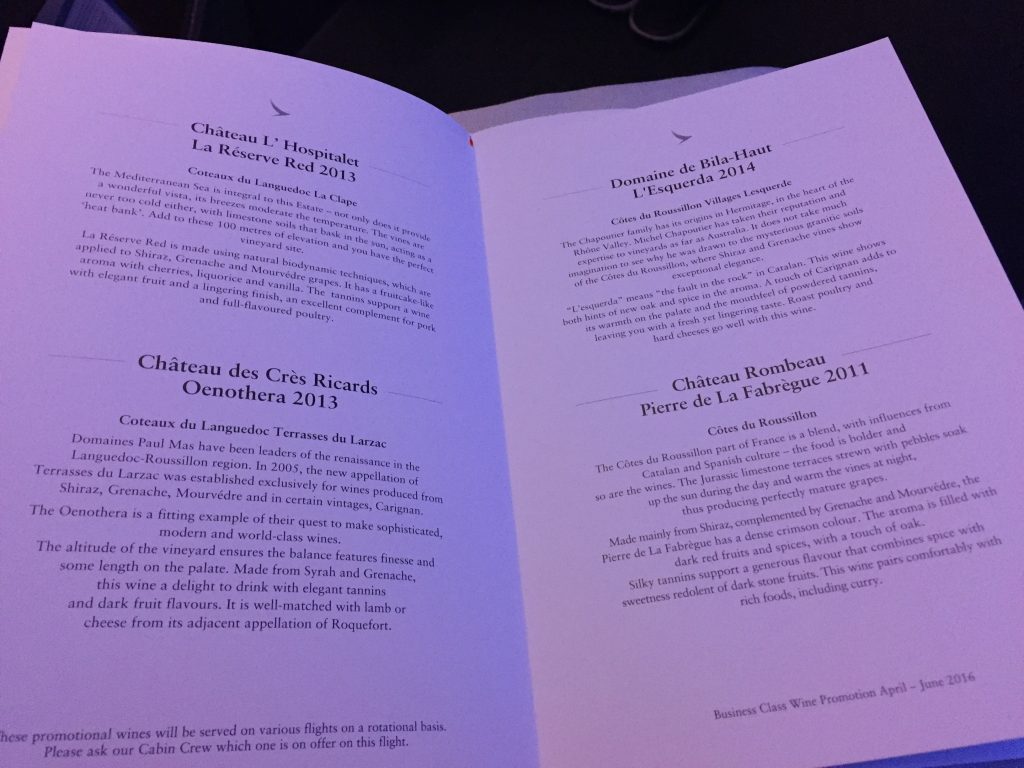 For a 15hr 20min flight, I ate quite a bit!
My dinner.
I also had a couple of snacks during the flight.
And towards the end of the flight I had a light breakfast.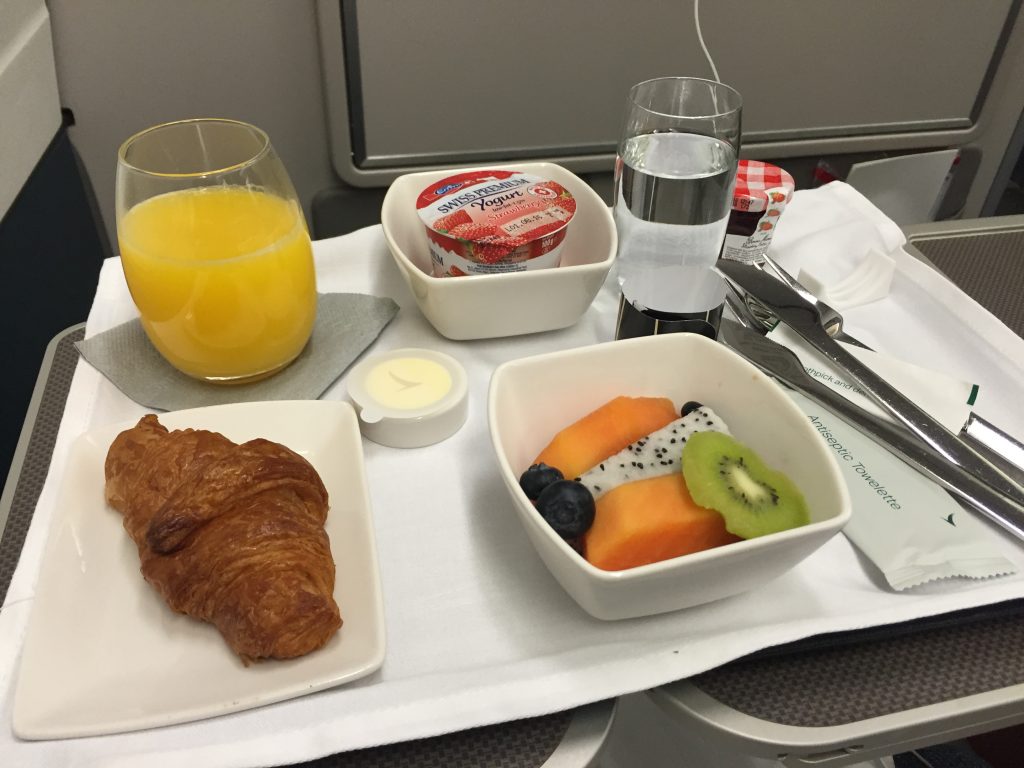 Cathay Pacific Lounge
On this particular trip my final destination was Bangkok. As a result, upon arrival at Hong Kong I got a chance to freshen up at Cathay's Business Class Lounge. Because I arrived so early, I had the lounge to myself for nearly half an hour.
Early morning at the Cathay Pacific Business Class Lounge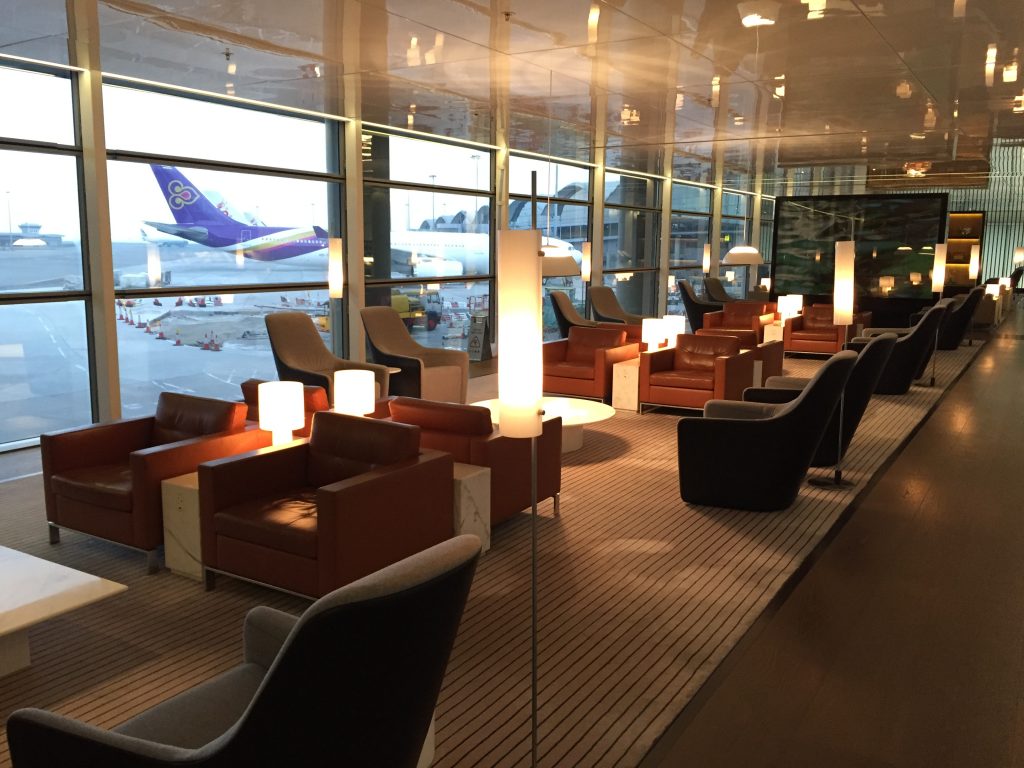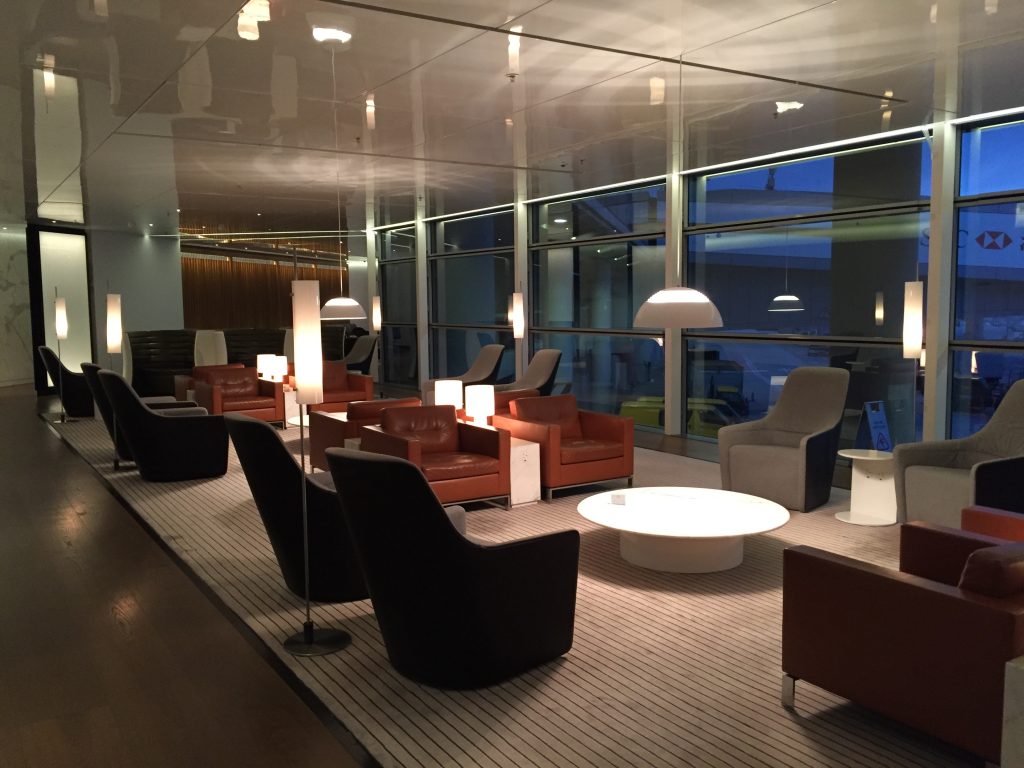 Breakfast buffet at the Cathay Pacific Business Class Lounge
My breakfast
Cathay Pacific Business Class Lounge Bathroom. After a 15 hour flight, it felt great to take a hot shower!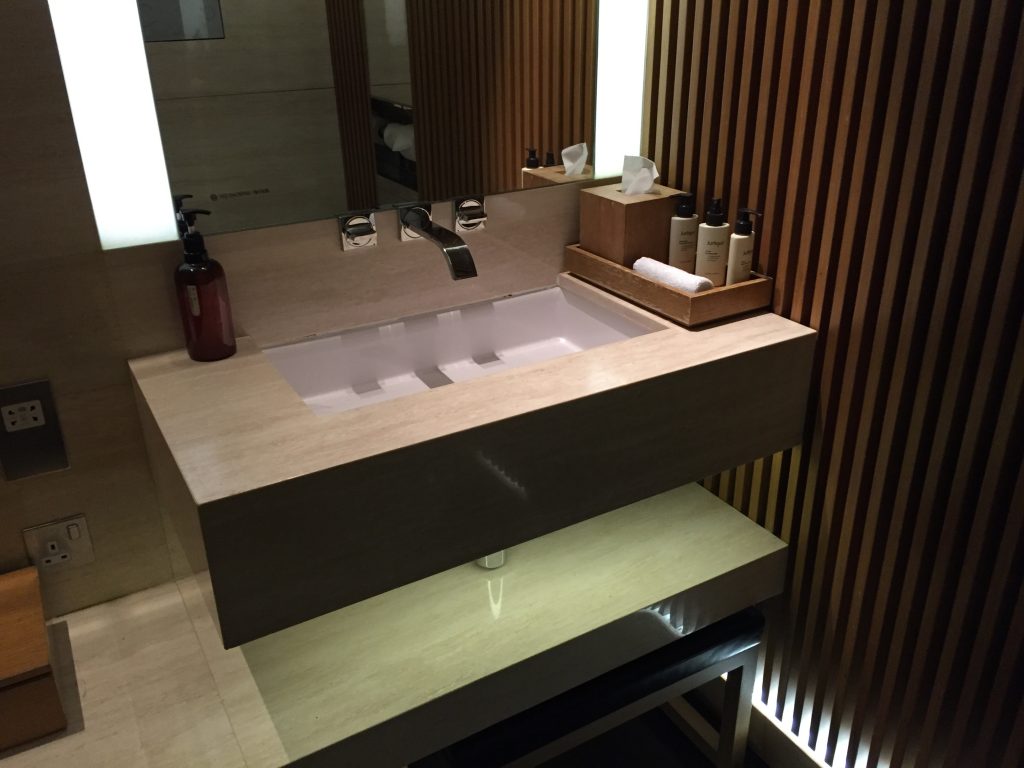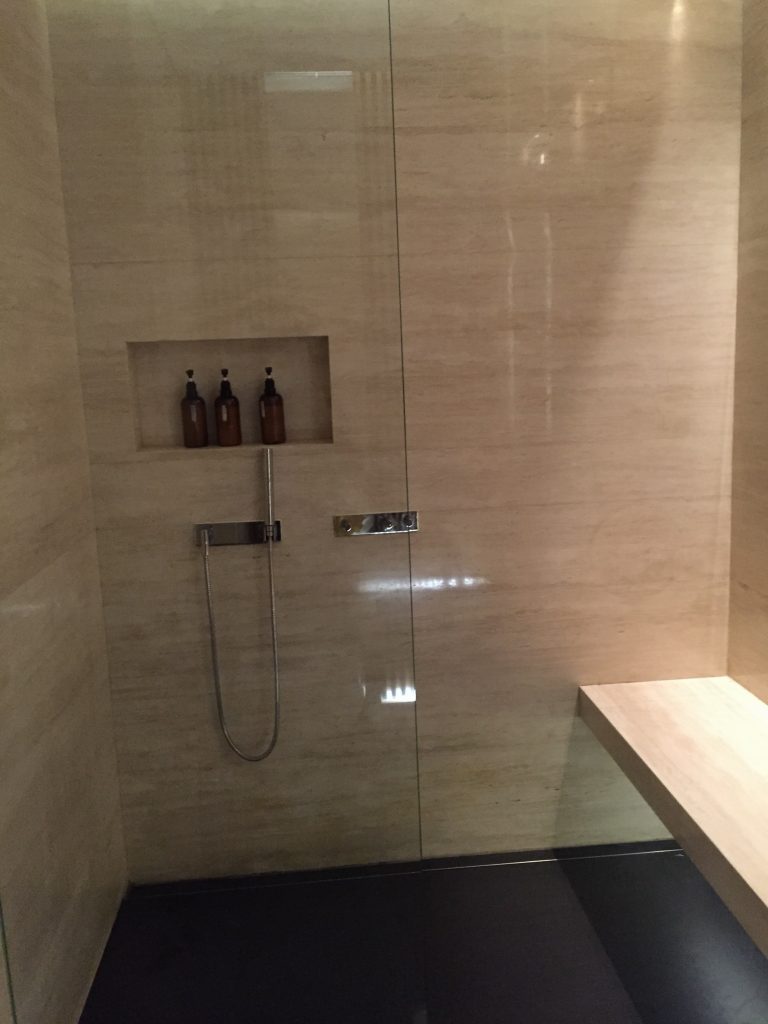 Overall
This trip was the first time I've flown Cathay Pacific Business Class, and only my second time flying international business class on a non-US carrier. The on-ground experience at both JFK and HKG were excellent, and I particularly enjoyed the food options available throughout the flight. With a retail cost of about ~$4500 for the one-way ticket, I'm glad I was able to redeem my points for this flight!